Joining the growing family of 'It's Showtime' is the newest girl group named 'Baby Dolls'. The 9-member girl group consists of Chole, Kim, Ina, Juby, Eriel, Arianne, Jelai, Johaira, and Mary Delle.
Members of 'Baby Dolls' came from It's Showtime's former segments Girl on Fire and Sexy Babes.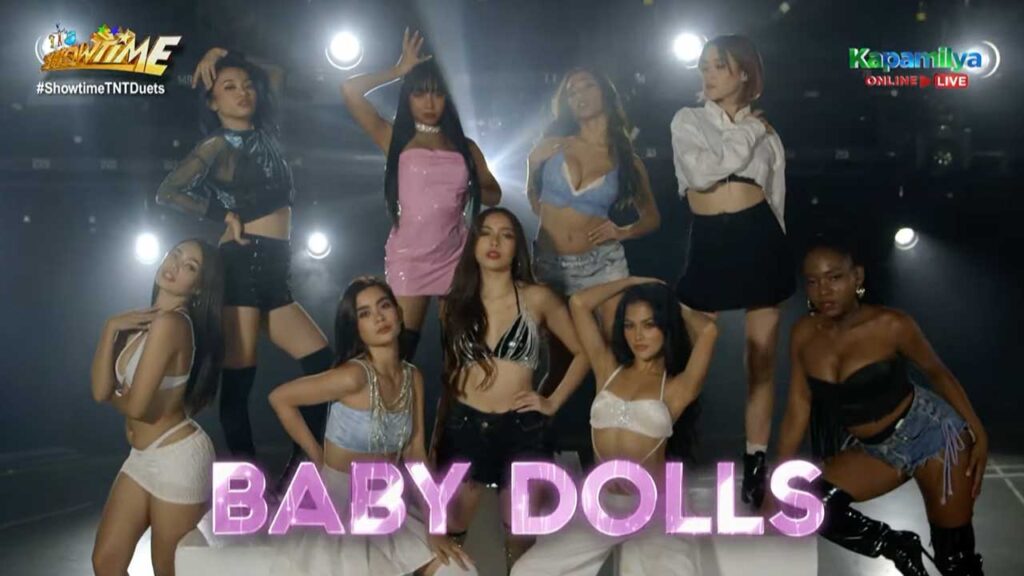 The girl group is launched on May 8.
Before 'Baby Dolls', previous group performers that the show had before includes Hashtags, Hashtags Junior, BidaMan, and GirlTrends.