For over seven decades, Max's Restaurant has become synonymous with genuine home-style Filipino food, and has become a favorite venue for countless Filipino celebrations. Known as "The House That Fried Chicken Built," the brand's Sarap-To-The-Bones Fried Chicken has been enjoyed by millions since it was first introduced in the Philippines in 1945.
"We owe a lot of our success to many Filipinos and their families here and abroad who keep on coming back for our genuine food and thoughtful service. Max's Restaurant started as a home café that served hearty and delightful meals, and we are proud that it resounded well to millions all over the world. We have reached this milestone and many others because we are inspired to serve only the best Filipino food with love and for love," shares Ariel Fermin, Chief Operating Officer of Max's Restaurant.
Max's drive to continuously innovate has been felt with its numerous initiatives in the past year. It is a brand that strives to put out new ideas, products, and campaigns to respond to its customers' needs, particularly those from the younger segment who might not be familiar yet with the brand.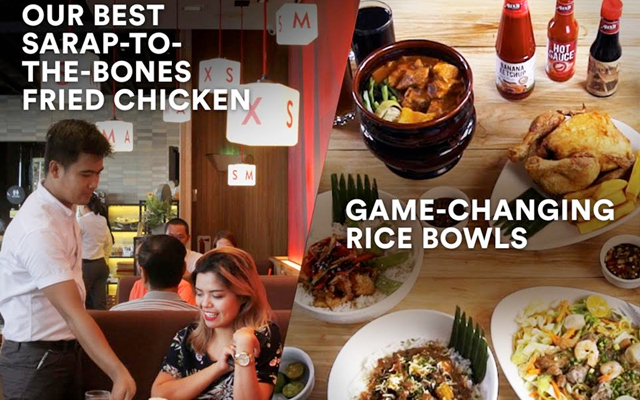 "The House That Fried Chicken Built" commercial launched recently is a testament to how the brand is constantly thinking of new ways to express itself to make it more alive and relevant to its customers. It is a completely fresh approach, but still grounded in the brand's Pinoy values as evidenced by the inclusion of classic OPM tunes like "Rock Baby Rock," "Bongga Ka 'Day," and "Sumayaw Sumunod" as the ad's soundtrack.
The introduction of its new Crispy Pata and Kare-Kare Rice Bowls earlier in the year was received well by its customers, prompting the release of new additional flavors such as Fish Fillet in Black Bean Sauce, Chicken Sisig, Adobo, Pork Barbecue, and Pata Tim. This solo version of Max's signature dishes has made the brand go beyond the historically associated formal events and gatherings, to one that is more relaxed and friendly for more casual visits.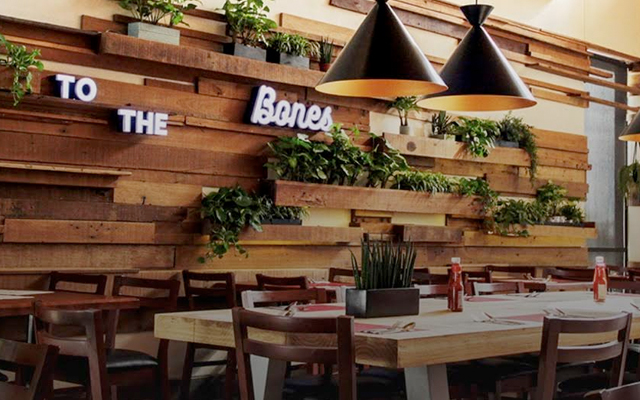 "Tapping the younger market has been crucial for us and we knew that most of the things we were doing in the past might not appeal so much to the younger generation. That's why we wanted to shake things up a bit and do things differently. Of course, we were still conscious of the values strongly associated with the brand so this is just a different side of who Max's has always been," adds Fermin.
To have a tangible showcase of how Max's has been evolving, it recently opened its new concept store in Shell NLEX Mexico, which features a new Instagrammable plant wall, new murals, and quirky lighting. The uniforms of the store's team members also echo this easy vibe with a new jeans and sneakers outfit.
Birthday Blowout
As Max's celebrates its 72nd birthday this month, the brand invites its customers to experience for themselves the many things they have prepared to show that there is still more to love with the brand.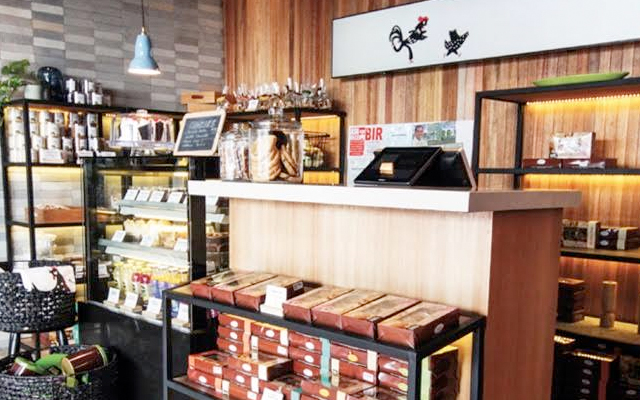 Various treats are being offered on Max's Restaurant's birthday week from October 16 to 22, 2017 in all its branches nationwide: Guests who dine in and purchase a Whole Fried Chicken can get their second whole chicken at Php 72.00 only. Meanwhile, those who opt to have their favorite Max's products delivered can enjoy either a 3-piece Ensaimada or Cake Roll for just Php 72.00. Those who are also looking to book functions and events also get a free cake from Max's Corner Bakery if they make their reservation during the promo period.
"We are thankful to the Filipino people for the many years of great food and delightful experiences they have shared with us. This is our way of sharing in the joy of their personal milestones, and we hope to have several decades more with them to show how there will always be more to love with their favorite Max's Restaurant," ends Fermin.