One month before their fan meet in the Philippines with another clothing brand, ITZY was announced as the latest global brand ambassador of hit multiple online battle arena (MOBA) game Mobile Legends: Bang Bang.
The K-pop group ITZY is composed of Yeji, Lia, Ryujin, Chaeryeong and Yuna. This is the first time that Mobile Legends to partner with a K-pop group for their campaign. Meanwhile, Philippines is one of the South East Asian countries that has a strong presence in the esports industry.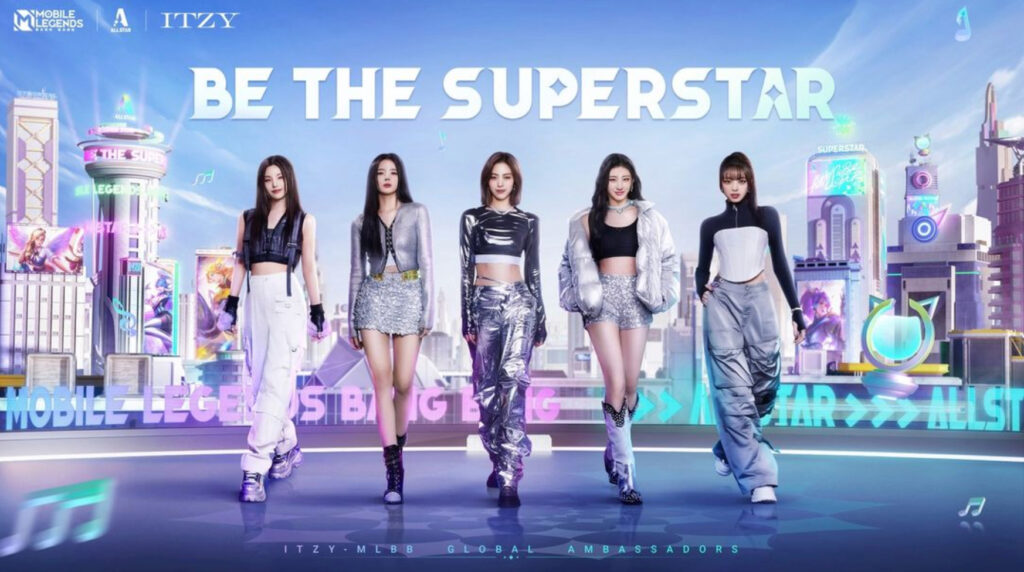 Philippine secured 3 out of 4 championship M World Championship Mobile Legends. Champions include Echo (2023), Blacklist International (2022) and Bren Esports (2021).
ITZY was formed in 2019 by JYP Entertainment. They are knows for the hit songs Dalla Dalla, Nobody, Loco, and Wannabe.