After the success of The Glory, Lee Do Hyun will star in another Korean drama series Ra Mi-ran and Ahn Eun-jin. "The Good Bad Mother" is the title of the family drama series and will premiere on April 26 at 10:30 p.m. KST.
"The Good Bad Mother" follows the story of a single mother and runs a pig farm named Young-Soon (Ra Mi-Ran) and raised her son, Kang-Ho (Lee Do Hyun) alone. She needed to be strict with Kang-Ho because she didn't want him to grow like her.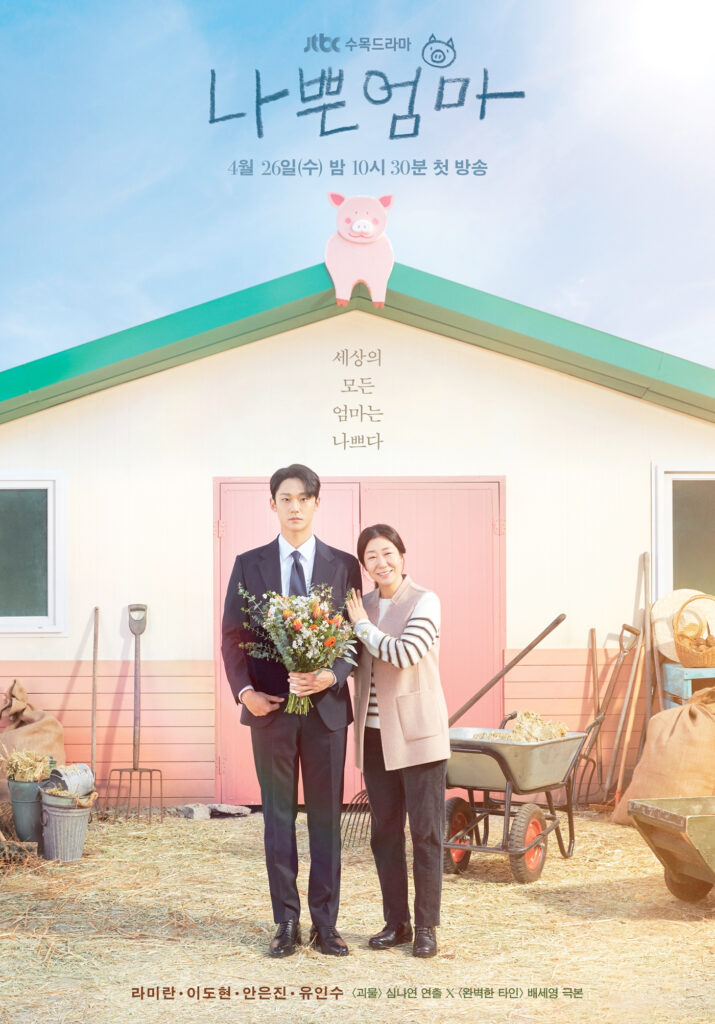 Now, Kang-Ho works as a prosecutor, and because of his mother, he developed a cold-hearted personality. While pursuing his career, he keeps his secrets about his life and his mother that he has turned away. But things change to Kang-Ho after an unexpected accident and makes him like a child. He returns to his hometown and begins a new life with his "bad mother" Young-Soon. With Kang-Ho's return, will Young-Soon use this as an opportunity to be a good mother to his son?
The 14-episode drama will air every Wednesday and Thursday on JTBC and reportedly to be available for streaming on Netflix in selected regions.