Over 45,000 viewers nationwide took part in the kickoff episode of "It's Showtime's" new segment, "Madlang Pi-Poll," the first interactive game in Philippine noontime television where people watching at home can actively participate.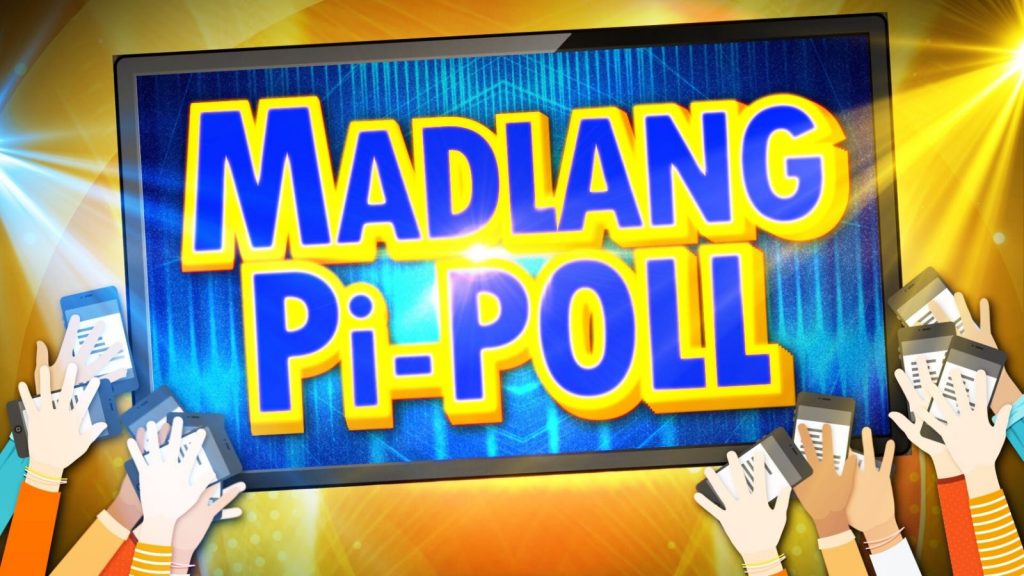 Launched on Saturday (July 24), the exciting game allows viewers to answer poll-based questions and get a chance to win cash prizes using their laptop or mobile device.
In "Madlang Pi-Poll," the studio players and home viewers answer questions that have corresponding cash prizes. If the studio players' answer matches with the majority of the home viewers', the question's cash prize will be added to the pot money of the studio players. Otherwise, the cash prize will be given to the pot money of the home viewers.
Comedians Juliana Parizcova Segovia, Tonton, and Iyah Mina were the first to play the game as studio players and took home P45,000. Meanwhile, three home viewers earned P20,000 each.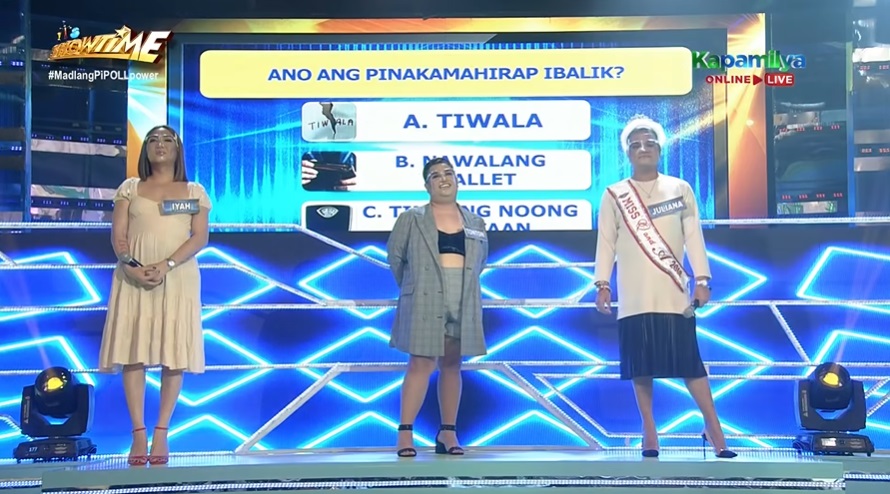 Netizens instantly loved the game's highly engaging format, as they pushed the hashtag #MadlangPiPollPower to the number one spot on Twitter in the Philippines and praised "It's Showtime" for continuing to find creative ways to generate audience participation.
User @iamivango2 said, "Hats off to @itsShowtimeNa! The Madlang Pi-POLL segment is another brilliant idea. It's highly engaging and interactive. You're just at home but you feel like a studio contestant. One thing that makes the noontime show strong is its creativity & innovation. #MadlangPiPollpower."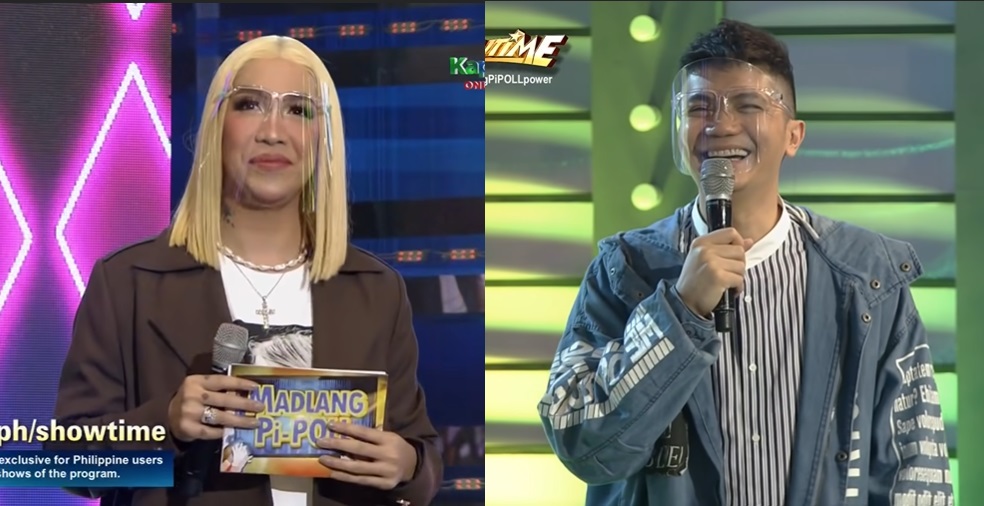 @whatsupjared also tweeted, "Congratulations, Showtime fam and ABS-CBN! Despite the many limitations of the network, you continue to innovate, make people happy, and help the 'madlang pipol.' Maraming salamat, Kapamilya! #MadlangPiPollpower #KapamilyaForever"
To join the game every Saturday, viewers, using their laptop or mobile device, can log on to www.joinnow.ph/showtime or scan the QR code that will be flashed on-screen and answer the game's poll-based questions during the live segment.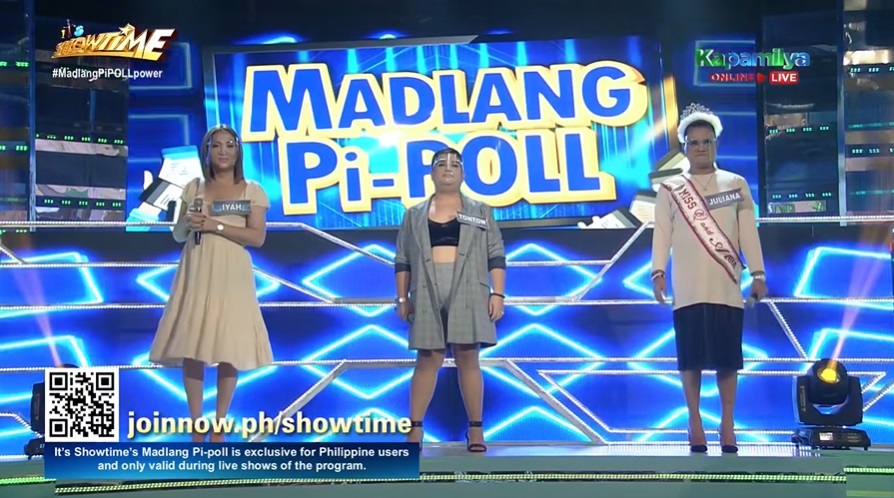 A participant must be a Filipino citizen living in the Philippines, at least 18 years old, and has a valid ID. But to qualify for the raffle draw and get a chance to win prizes, they must register and provide their full name, address, age, phone number, and e-mail address after answering the final question in the game.
Let your voice be heard by joining "Madlang Pi-Poll" every Saturday on "It's Showtime" on A2Z channel on free TV and digital TV boxes, Kapamilya Channel on cable and satellite TV, Kapamilya Online Live on ABS-CBN Entertainment's YouTube channel and Facebook page, and on the iWantTFC app (iOs and Android) and on iwanttfc.com. Viewers outside of the Philippines can also catch it on The Filipino Channel on cable and IPTV.
For updates, follow @abscbnpr on Facebook, Twitter, and Instagram or visit www.abs-cbn.com/newsroom.