During the much-anticipated "DC Fandome" digital event, James Gunn officially announced the new members of the "Suicide Squad" who will be joining Margot Robbie, Joel Kinnaman, Viola Davis, and Jai Courtney. New cast members of "The Suicide Squad" are Idris Elba, John Cena, Michael Rooker, Flula Borg, David Dastmalchian, Daniela Melchior, Steve Agee, Mayling Ng, Peter Capaldi, Alice Braga, Pete Davidson, Nathan Fillion, Sean Gunn, Storm Reid, Taika Waititi, Joaquín Cosío, and Juan Diego Botto.



Watch "The Suicide Squad" roll call:
Here is the list of characters with their "DC Universe" reference.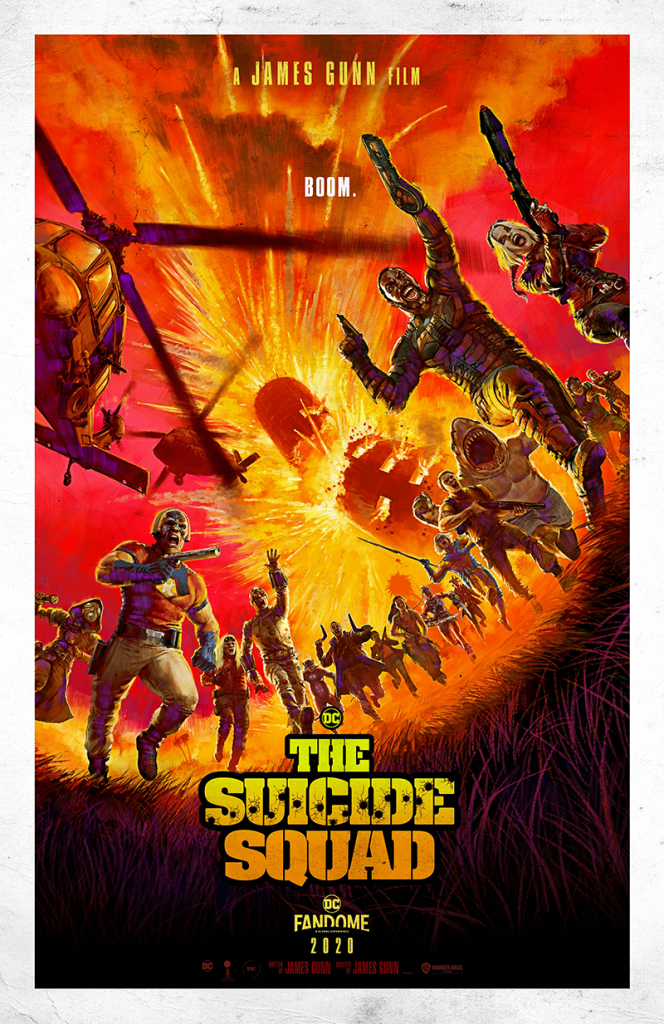 Margot Robbie as Harleen Quinzel / Harley Quinn (from Batman/Birds of Prey)
Idris Elba as Robert DuBois / Bloodsport (from Superman)
John Cena as Christopher Smith / Peacemaker
Joel Kinnaman as Rick Flag
Jai Courtney as George "Digger" Harkness / Captain Boomerang (from The Flash)
Peter Capaldi as Clifford DeVoe / The Thinker (from The Flash)
Alice Braga as Sol Soria
Pete Davidson as Richard Hertz / Blackguard (from Superman)
David Dastmalchian as Abner Krill / Polka-Dot Man (from Batman)
Michael Rooker as Brian Durlin / Savant (from Batman)
Nathan Fillion as Floyd "TDK" Belkin
Storm Reid as Tyla DuBois
Daniela Melchior as Ratcatcher 2 (from Batman)
Steve Agee as Nanaue / King Shark (from Superboy and The Flash)
Sean Gunn as John Monroe / Weasel (from Firestorm)
Flula Borg as The Javelin (from Justice League, Batman and Arrow)
Mayling Ng as Mongal (from Supermand and Green Lantern)
Viola Davis as Amanda Waller (from Legends, Batman, Arrow, and The Flash)
To make it more exciting. Here is a glimpse of "The Suicide Squad".
The villain centered movie will be hitting cinemas in 2021.