In the seven-cover September issue of Mega Magazine that features the perfect combination of fashion and music, emerging young artist Maymay Entrata is one of the seven artists featured on the cover.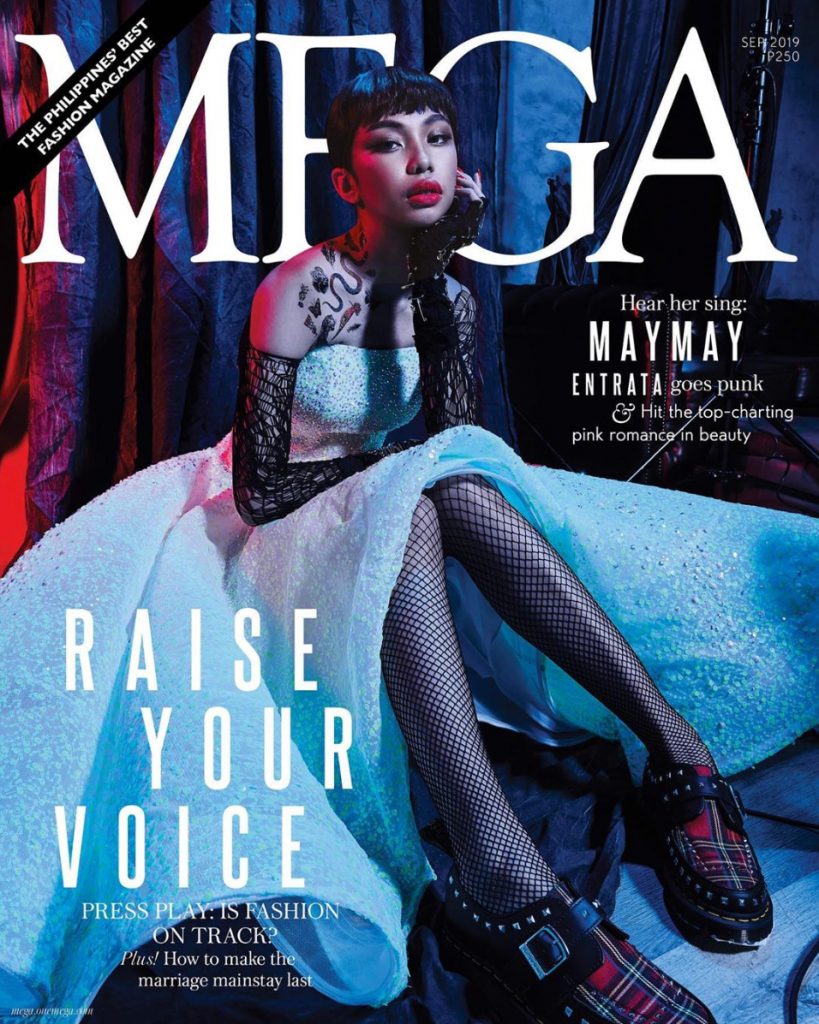 Transformed as "punk princess," Maymay is wearing the creation of Michael Leyva as styled by Jeb Fronda and Lyn Alumno. Elegantly fierce and beautiful, the print version of her Mega Magazine cover will be available starting September 8 in National Bookstore branches nationwide while the digital version can be downloaded via Flip100, Magzter, Press Reader and Zinio.
Artists Kiana Valenciano, Maris Racal, KZ Tandingan, Frankie Pangilinan, Gabbi Garcia, and Jess Connelly have their own version of the magazine covers that will be available online and have printed versions.