After the successful release "President Vice: Ang Bagong Panggulo ng Pilipinas" in 2016, Jose Marie Viceral, more popularly known as the Unkabogable Superstar Vice Ganda is now back with his new book entitled "Tutoy: Ang Fantastic Kwento ng Vaklang Twoooo!!!"
For the followers of Vice, the name Tutoy is the nickname given to him by his mother. Which he usually uses to address himself every time she mentioned heartwarming stories with his mother about learnings in life.
In his second book, Vice will tell the story of Tutoy a young lad that grew up in Tambunting Street (Manila).
"In this book I shared who Tutoy was when he was young, his experiences and what made him who he is now— the story before I became Vice Ganda," said the Phenomenal Box Office Star at the "Tutoy" book cover launch held on "It's Showtime" stage on Monday (April 29).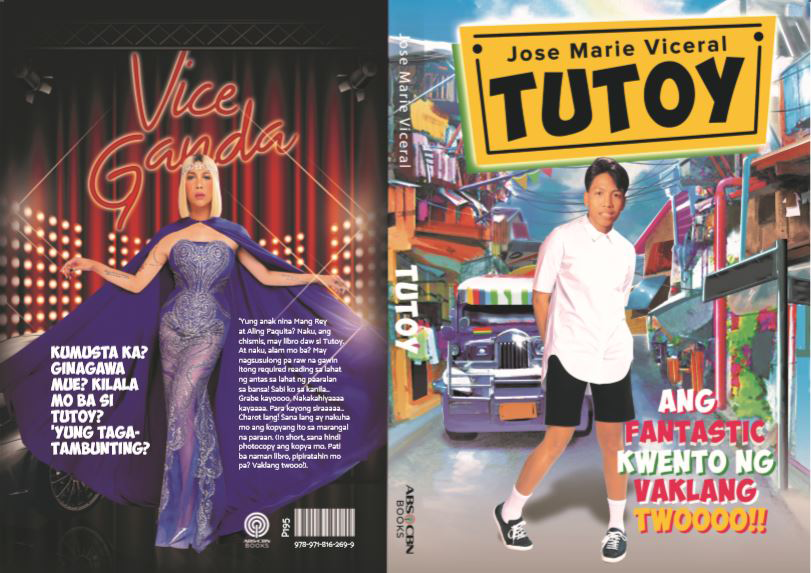 "This is a funny book, but there will be 'hugot' and learning in each chapter from the different parts of my life," he said.
The book also serves as a surprise treat for Vice Ganda's mother. "This is my surprise for her. There's a nice chapter in the book about her, Aling Paquita's story, ang 'IT' girl ng Tambunting," the Kapamilya star excitedly shared.
Pre-orders for "Tutoy" may be availed at National Book Store's website and the book will soon be available in National Book Store branches for only Php 195.