Jamie Miller, the internationally renowned pop music sensation, has unveiled his highly anticipated single "Maybe Next Time" under the BMG label. This captivating track delves into the aftermath of a significant disappointment and the accompanying heartache. Building up anticipation, the song amassed an impressive 31,000 pre-saves and garnered 15 million views on TikTok before its official release.
Reflecting on this new musical offering, Jamie expresses, "This song signifies a fresh chapter in my life, one where I have learned to trust myself and embrace the journey I'm on. The lyrics delve into the universal experience of heartache, the yearning for a love that remains just out of grasp." He adds, "Through this song, I aim to instill in my fans the belief that there is always room for redemption and growth. Here's to hoping that next time, we all find what we've been searching for."
Accompanying the single is a visually captivating music video directed by Nayip Ramos, known for his work with acclaimed artists like Camila Cabello, Charli D'Amelio, and Post Malone. The video follows Jamie as he embarks on a quest to find a lost love, further immersing listeners in the emotional journey of the song.
Jamie Miller's journey to success began humbly in working-class Wales, and in 2017, he rose to prominence as a singer-songwriter. Since then, he has achieved meteoric success, accumulating over 1 billion global streams and receiving widespread acclaim from renowned publications such as People, Billboard, and The Huffington Post. Esteemed artists including Kelly Clarkson, P!nk, Sam Smith, Jennifer Hudson, BLACKPINK, and many others have also praised his talent.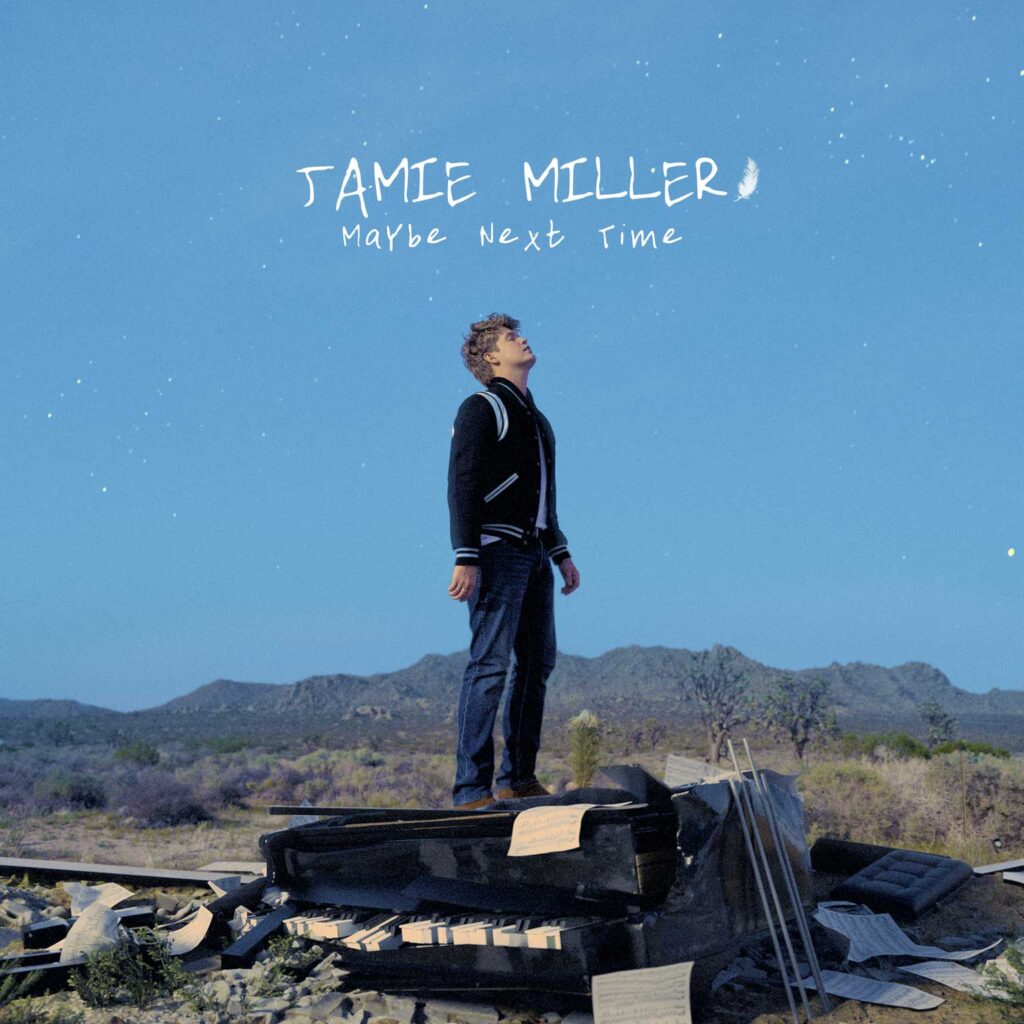 To date, the Los Angeles-based artist has released an EP titled "Broken Memories" in 2022, in addition to several successful singles. In 2021, his single "Here's Your Perfect" propelled him even further into the spotlight, amassing over 300 million streams and charting at number 100 on Spotify's Top 200. It also reached the second position on Spotify's Global Viral Chart and spent 13 weeks on the Billboard Global 200 EX Chart, peaking at #106. Moreover, the hit single secured a spot in the Global Top 100 on YouTube Music for two months, reaching an impressive #37.
Excitement continues to mount as Jamie Miller prepares to unveil more incredible music in the months ahead. Fans can eagerly anticipate the next chapter of his artistic journey, poised to captivate audiences worldwide.