Bayad, a pioneer and trusted brand in the outsourced payment collection service in the Philippines, has forged partnership with PopTV, a mass market video-on-demand service provider that offers streaming subscription for Filipino blockbusters, classics, teleseries, KDramas, animes and diverse international content, thru its POPTV PINAS App.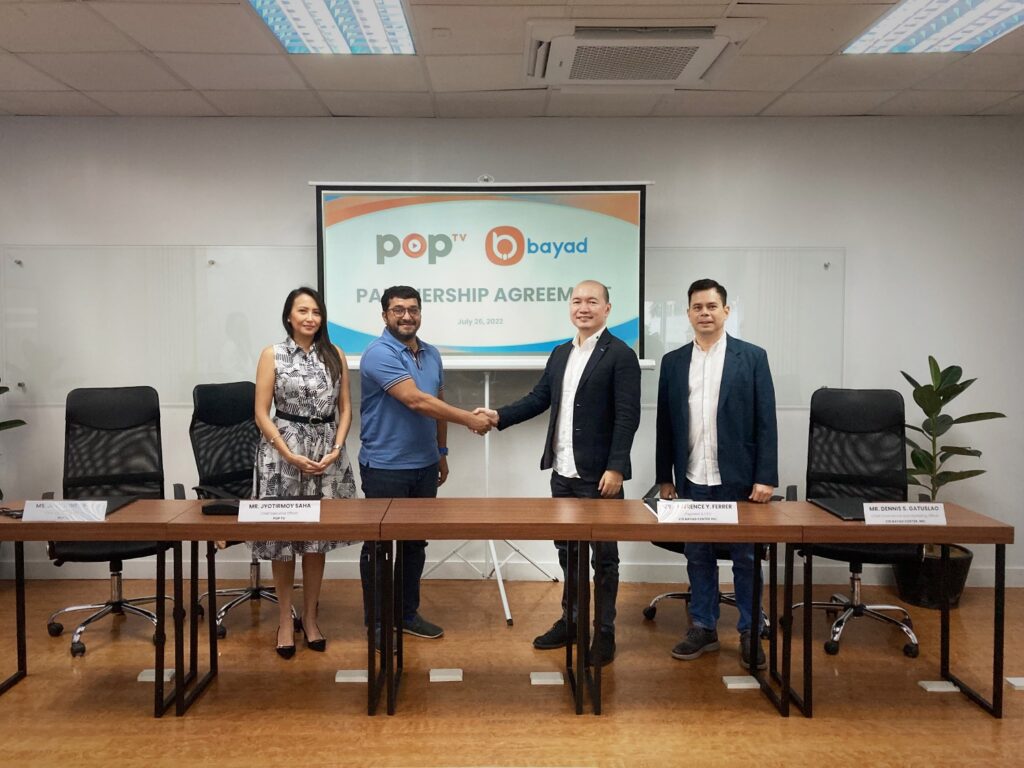 The said application can be downloaded at Google Play, Huawei App Gallery, Samsung Galaxy Store, or Apple AppStore, with subscription packages that are accessible for only P20 (for 2 days), P49 (for 10 days), P99 (for 30 days), or P300 (for 6 months).
Through the said partnership, Bayad will be onboarding the subscription bills payment capability of PopTV, allowing its customers to pay thru Bayad's over the counter touchpoints such as at Bayad Centers and at Bayad Partners. Aside from this, digital payments will also be available thru the Bayad App and its web-based bills payment facility, Bayad Online.
Bayad President and CEO, Lawrence Y. Ferrer shared, "As we face business reinvention amidst the new normal, we are proactive in building and strengthening partnerships with reliable brands like PopTV. Through our partnership, we are confident that we will enable technological and social convergence, as we provide smart entertainment solutions and convenient customer experience."
PopTV CEO, Jyotirmoy Saha also shared "Partnering with Bayad gives us the utmost confidence to efficiently deliver our services while making entertainment an integral part of the Filipino daily life. Together with Bayad, we will redefine financial inclusion and strengthen social connectedness."
For companies and institutions that are interested to be part of Bayad's extensive biller network, you may send an email to [email protected] or call at +63 998 963 7880. Bayad enables partners to attain nationwide presence and provides end-to-end support services – for efficient payment and collection processing