In celebration of World Environment Month this June, the Department of Tourism (DOT) reiterates the need for tourists to educate themselves on sustainable interaction with marine wildlife.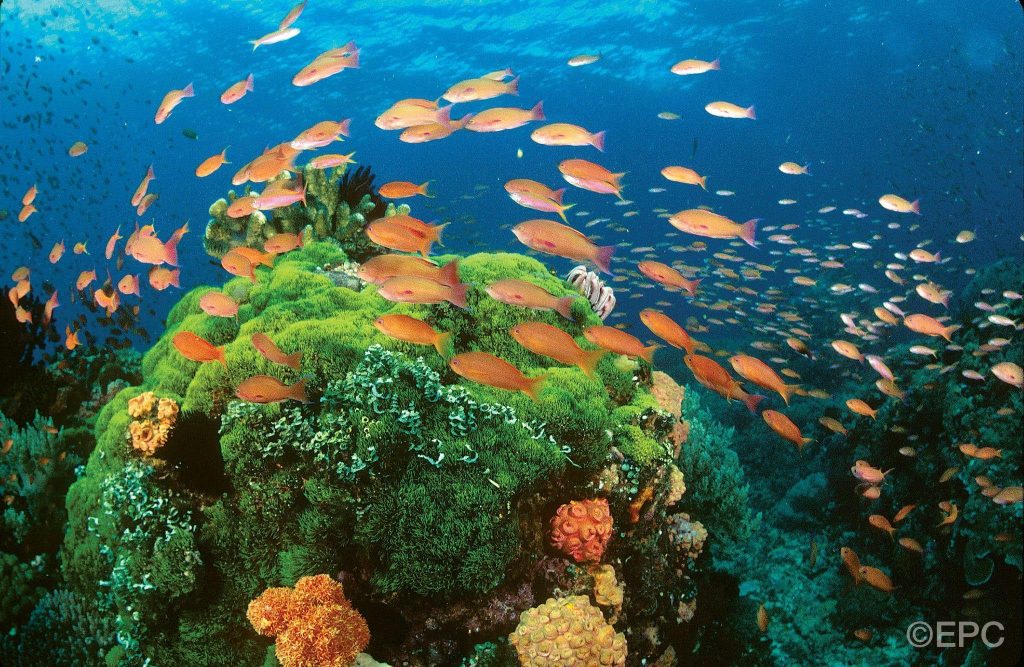 "Observing marine wildlife in its natural habitat is incredibly fulfilling and quite an experience you cannot forget," said Tourism Secretary Bernadette Romulo-Puyat. She stressed, however, that while this is an extraordinary experience, "irresponsible interaction with marine wildlife can cause severe long-term damage to them and their environment."
"Respecting the ocean and its inhabitants must be the top priority of every tourist who wants to connect with marine wildlife. Learning how to properly engage with these species is a small but crucial step in protecting and sustaining our marine biodiversity," Puyat added.
The tourism chief highlighted that the DOT will conduct awareness seminars to educate tourism stakeholders on sustainable and responsible marine tourism guidelines come second half of the year, especially now that local tourism continuously picks up on coastal destinations.
These guidelines are part of the Joint Memorandum Circular No. 2020 – 01 on Rules and Regulations Governing the Conduct of Marine Wildlife Tourism Interaction in the Philippines (JMC) issued last year by the DOT in partnership with the Department of Environment and Natural Resources (DENR), Department of Agriculture (DA), and Department of Interior and Local Government (DILG).
The JMC guidelines include the establishment of zones in marine tourist destinations (No Approach Zones, Interaction Zones, and Waiting Zones), the Code of Conduct for persons and sea vessels within the zones, the Prohibited Acts within Dedicated Interaction Sites, the specific regulations per type of marine activity, and the responsibilities of the lead agencies in compliance monitoring and enforcement of the said regulations.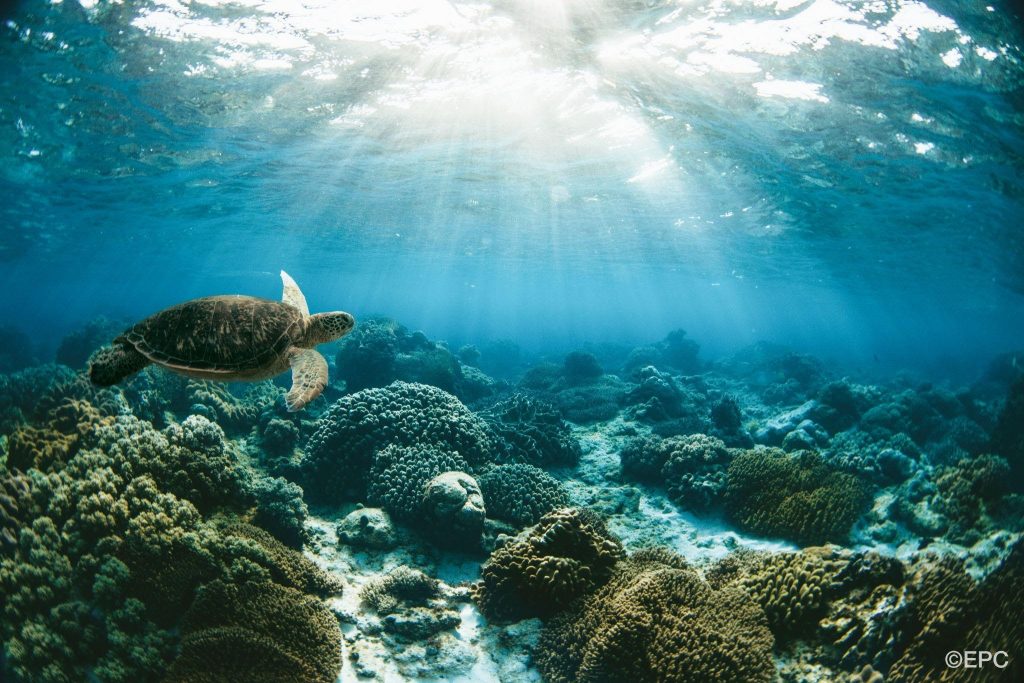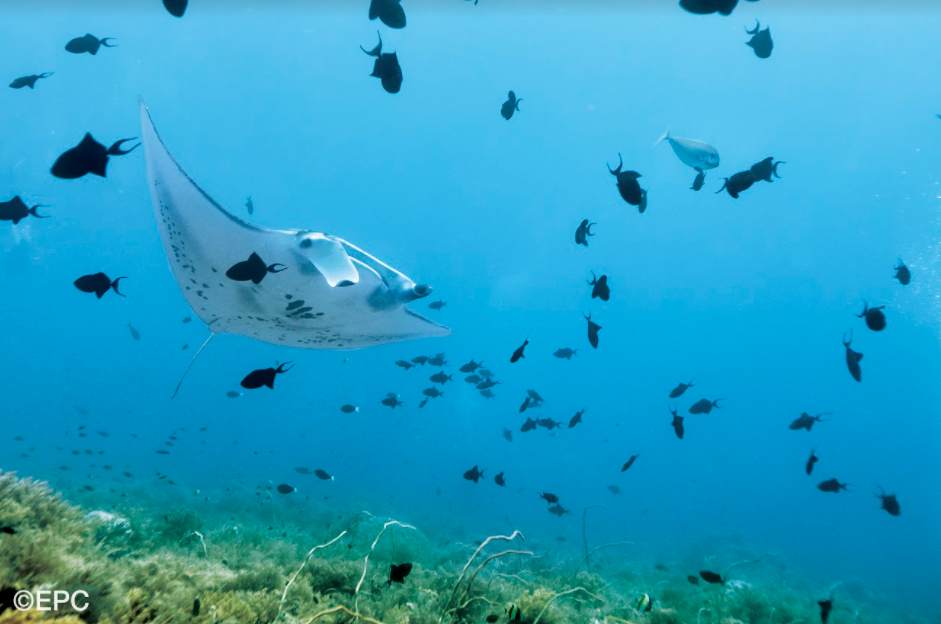 The JMC was crafted to ensure that tourism interactions do not adversely affect marine wildlife behavior and population, particularly large marine vertebrates, such as dugong, cetaceans (dolphins, whales, and porpoises), whale sharks, other sharks, manta rays, and marine turtles.
Future plans of the JMC also include identifying, accrediting, and recognizing marine wildlife tourism sites in the country that are dedicated and compliant with the regulations. This highlights how collaboration between public and private institutions is beneficial for preserving the Philippines' natural resources.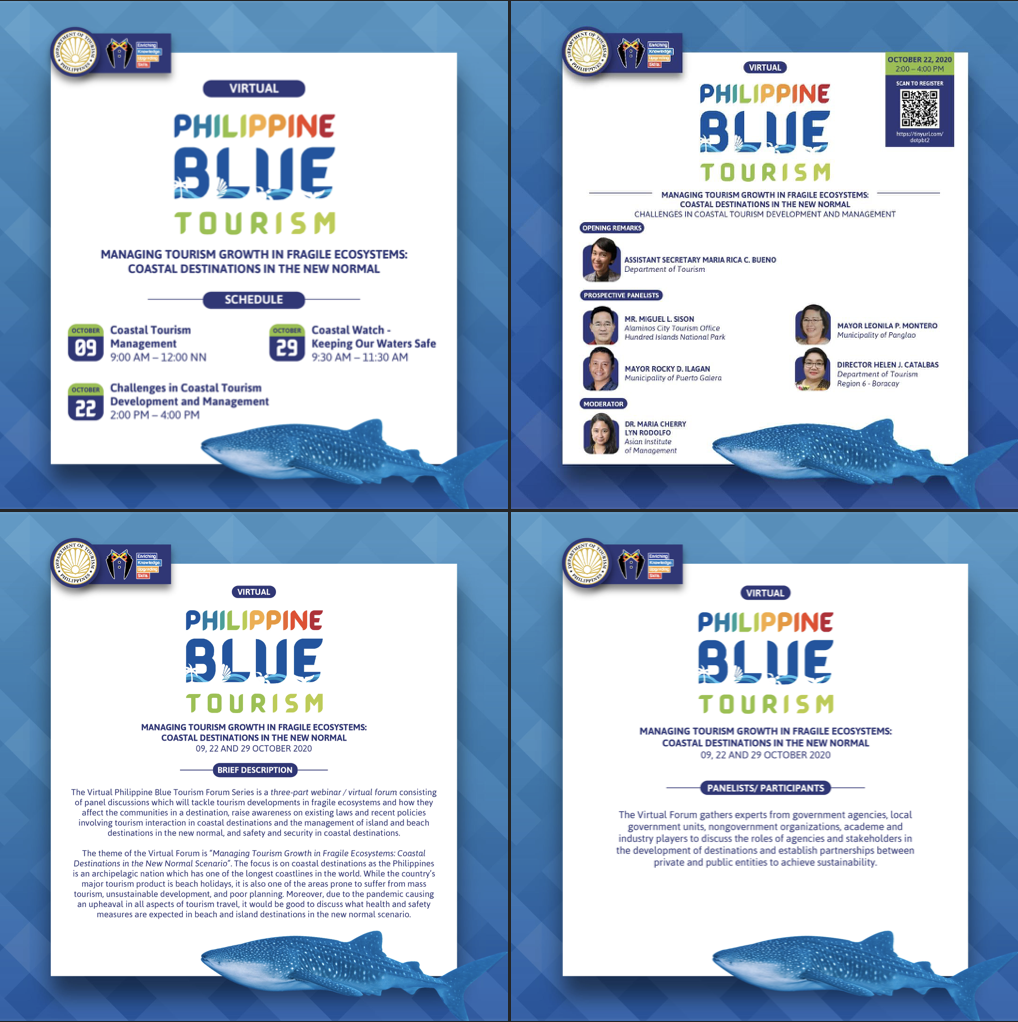 Last year, DOT spearheaded the Virtual 3-part series of the Philippine Blue Tourism Forum, where experts from government agencies, local government units, non-government organizations, the academe, and other industry players gathered to discuss the JMC and how tourism in coastal destinations in the new normal should be managed appropriately.
Ways to help and contribute
Tourists need to know how their actions, big or small, may affect the Philippines' natural resources and living creatures in the long run. With the JMC, how to look after marine life in the country's seas and oceans is clearly defined, not just for tourists to follow but for other tourism stakeholders, government partners, and private institutions to monitor and implement.
These are some of the basic guidelines to remember when doing water activities and interacting with marine wildlife: be non-intrusive, do not tease or provoke, avoid making noise, do not feed or touch, approach from the sides and do not attempt to block or capture, no non-regulated motorized and hard-to-maneuver vessels as well as motorized propulsion devices, and no dropping of anchors.
Documenting your travels is important, but make sure that you don't use flash and artificial lights, and do not bring monopods or selfie sticks that may easily fall from your hands and harm marine life. Even something as simple as using marine-life friendly sunscreen (free from nanoparticles and benzophenone-2) before doing water activities is already a contribution that helps protect our sea creatures.
Travel safely!
The DOT reminds the public to always wear a face mask and shield and practice social distancing when outside. To check out up-to-date information regarding local destinations that are open and the safety protocols and requirements needed for each location, you may visit www.philippines.travel/safetrip or download the Travel Philippines app at the Google Play and Apple Store.