K-pop boy group T1419 lets fans in on their journey from being trainees to officially debuting as idols in their two-part documentary "Bloom Your Hopes," which is now streaming worldwide for free on iWantTFC.
The documentary, which is narrated by Nancy of MOMOLAND, showcases more than 30 minutes of footage of the group in their one-on-one interviews, recording and dance practice sessions, and the filming of the music video for their pre-debut single "Dracula."
Fans will also get to know its members Noa, Sian, Kevin, Gunwoo, On, Zero, Kairi, Leo, and Kio better as the boys talk about their individual interests and personalities, pre-debut preparations, and initial challenges as a group.
T1419's vision as a group is also perfectly explained by Gunwoo in the documentary, where he shares, "T1419 sees and criticizes the problems around the world such as disease, war, and poverty with a view from teenagers. We communicate with teenagers and represent what they think."
The brother group of MOMOLAND, T1419 is also managed by South Korean agency MLD Entertainment. The group instantly made a splash online and in the K-pop world earlier this year with their debut single "ASURABALBALTA."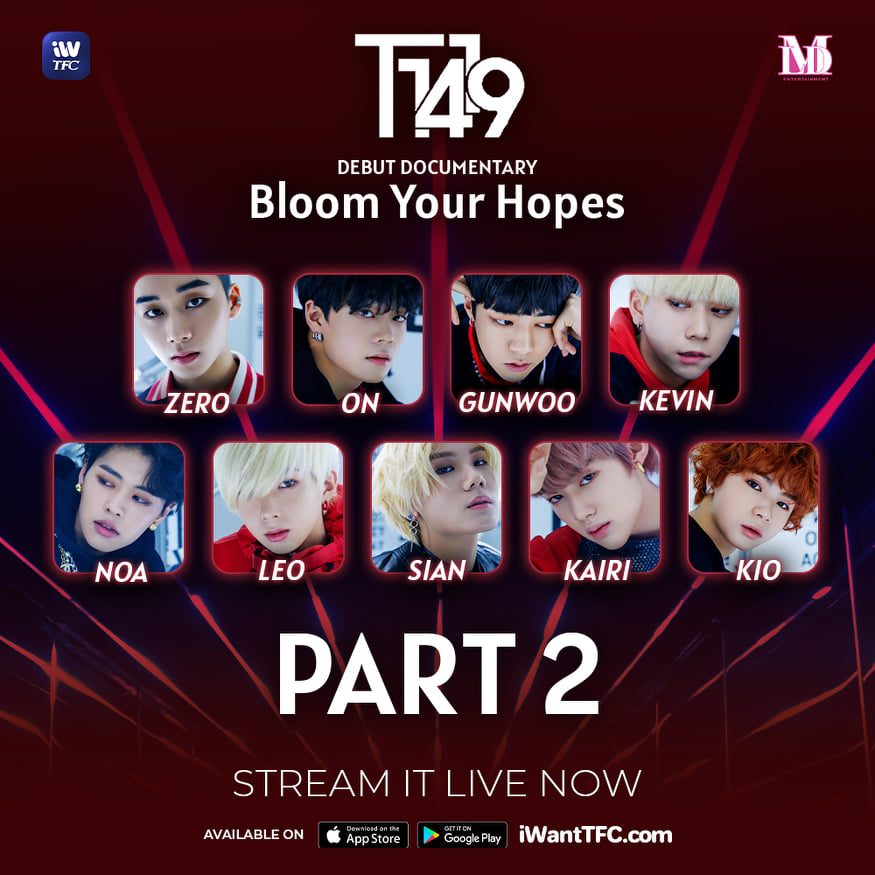 For updates, fans can follow the group at @T1419_official on Twitter and Instagram, and subscribe to T1419's official YouTube channel and MLD Entertainment's YouTube channel for updates.
Fans all over the world can stream "Bloom Your Hopes" for free on the iWantTFC app (iOs and Android) or on iwanttfc.com. iWantTFC viewers can also enjoy watching on a bigger screen through select smart TV brands, ROKU streaming devices, and Telstra TV for global users.