It's the time of the year again to enjoy the warm and sweet Starbucks Christmas handcrafted beverages and coffee beans to enjoy a cup of comfortable full-bodied coffee at home.
This year, starting November 3, Starbucks are bringing back the two all-time holiday favorites namely Toffee Nut Crunch Latte and Peppermint Mocha and the newest Jolly Baked Apple Latte.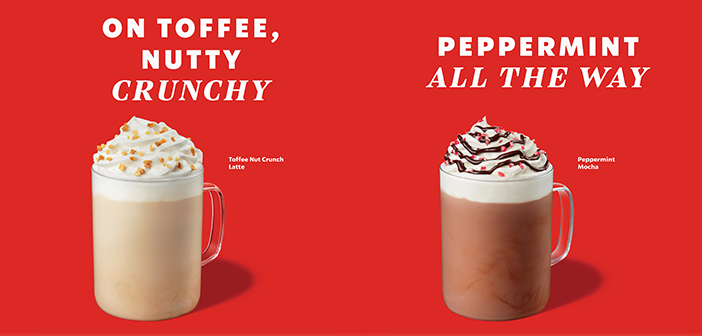 Enjoy the comforting layers of buttery toffee nut balanced by subtle sweet notes of toasted nuts, Starbucks® signature espresso and velvety steamed milk. The beverage is finished with a whipped cream peak and a sprinkle of crunchy toffee nut topping on the Toffee Nut Crunch Latte. Meanwhile, Peppermint Mocha is inspired by the flavors of traditional holiday candies. It is made with Starbucks® signature espresso and steamed milk, chocolatey mocha sauce and peppermint. Topped with whipped cream, mocha drizzle and candy cane pieces, this special holiday beverage is returning for the 18th year to celebrate the joys and flavors of the holiday season all over again.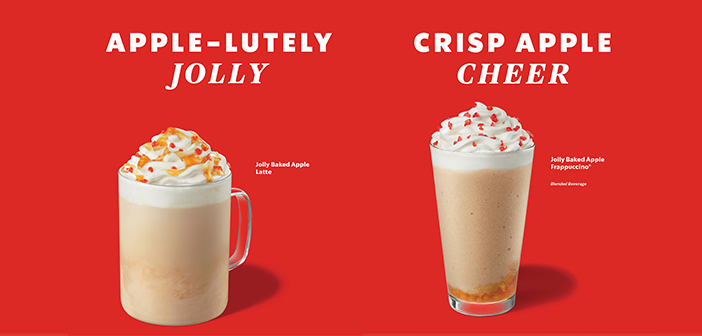 Lastly the new Jolly Baked Apple Latte, is a creamy blend of Starbucks® signature espresso, steamed milk and spiced apples. It is a multi-sensory holiday delight that is topped with a whipped cream dome, a delicate drizzle of baked apple sauce and candied apple sprinkles for the perfect holiday touch.
All are available hot, iced and blended and sizes Tall (Php 180), Grande (Php 198) and Grade (Php 210).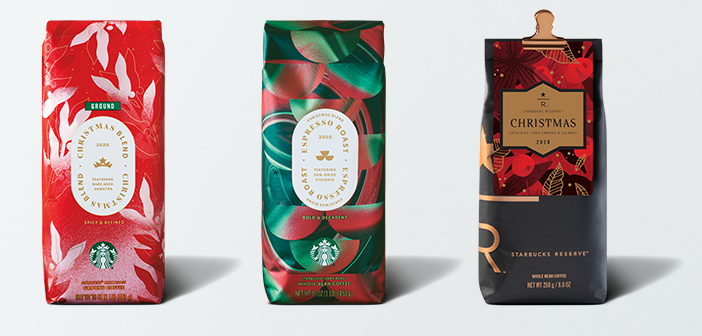 For Starbucks at home, enjoy the Christmas Blend that has a spicy and sweet flavor. Highlighting the notes of herbs, baking spices and a velvety rich chocolate finish will fill your cup with festivity. The Starbucks Christmas Blend has dark roasted beans from Guatemala, Colombia and Papua New Guinea. Available in Whole Bean (Php 595), VIA (Php 450), and Origami (Php 450). And for those who wants a deeper, darker version of the Christmas Blend that is customized for espresso, The Starbucks® Christmas Blend Espresso Roast is a combination of Latin American, African and Indonesian beans with rare aged Sumatra for a complex flavor profile with plummy sweetness and earthy spiciness. Available in Whole Bean (Php 595). Also available on November 3.