The Philippine Educational Theater Association (PETA) is bringing back the award-winning Pinoy musical comedy Caredivas on stage and it will be streamed via www.KTx.ph.
Catch the original Divas: Melvin Lee (Chelsea), Vincent De Jesus (Shai), Ricci Chan (Kayla), Dudz Teraña (Thalia) and  Buddy Caramat (Jonee) on November 27-29 and December 4-6. The musical follows the story of the five gay overseas Filipino workers based on Israel. In the morning they work as caregivers and in the evening they become the glamorous drag queens.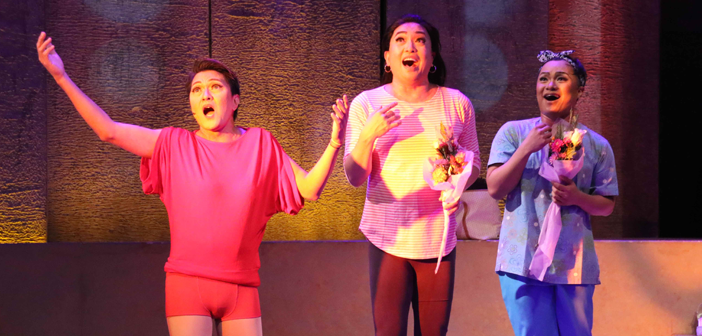 It was first staged in 2011 and it dominated the PHILSTAGE Gawad Buhay! Awards that year, bagging seven trophies including Outstanding Ensemble Performance, Outstanding Musical Production, Outstanding Stage Direction(Maribel Legarda), Outstanding Original Libretto (Liza Magtoto and Vincent de Jesus), and Outstanding Musical Direction(Vincent de Jesus).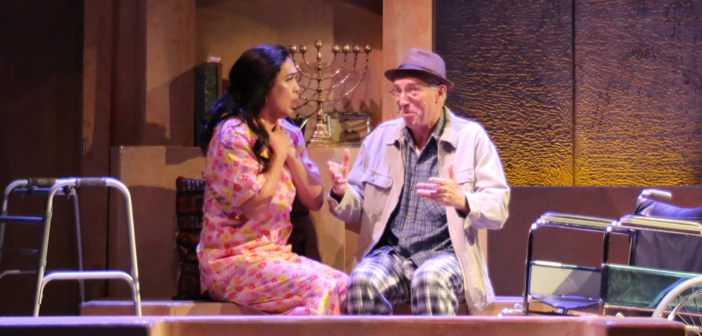 Aside from Care Divas, the online streaming features a collection of musicals, Vincent De Jesus' Si Tamad, Ang Diyablo, at Ang Limang Milyong Boto, and, for the first time on screen, the historical and landmark musical, 1896 – PETA's first and only sung-through musical, which tells the story about the Philippine revolution, written by the late Charley Dela Paz and with music by Lucien Letaba.
Alongside the streaming of these past plays, PETA also presents six new works: Maskian (The Masks of Asian), written and choreographed by Carlon Matobato, WFH written by Michelle Ngu, directed by Meann Espinosa, Finding Z written by Jean Gladys Vicente and directed by Ian Segarra and Julio Garcia, Harinawa written by Michelle Ngu and directed by Lotlot Bustamante, 2nd Set: 2 Meters Apart directed by Norbs Portales with musical direction by Ada Tayao, and Hello which features artists from PETA and Kyoto, Japan, directed by Ian Segarra and Keiko Yamaguchi.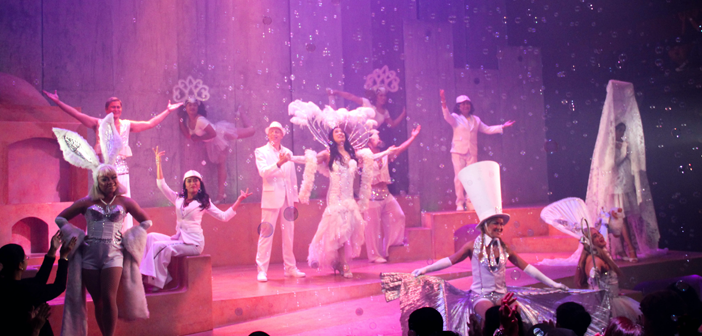 PETA also launches Living Voices, a documentary about PETA's work as one of the Philippine's groundbreaking theater companies, woven together by narratives of PETA artists who witnessed the company's trials and triumphs in the last 50 years.
These new explorations are PETA's response to the changing times we are currently facing, by creating works of art that echo the stories of Filipinos today. "We would really love and need the energy that the audiences bring to us, because of course, we miss that," says Maribel Legarda about migrating theater to the virtual stage, "That's the gaping hole that will never be filled. But given this condition, we're more than willing to accept this challenge – explore and create new ideas and new stories, and at the same time, introduce who we are as artists."
Tickets for are available via www.ktx.ph.
Video teaser for Care Divas: https://www.ktx.ph/category/caredivasTo watch other PETA Theater's works visit their official YouTube channel at www.youtube.com/petatheateronline.