Starting October 10, selected Kapamilya shows will be airing on the Zoe Broadcasting Network Inc. after its announcement rebranding from Zoe Channel 11 to A2Z.
Starting this October, A2Z will be the home of the newest TV experience for Filipinos as it offers relevant, informative, and entertaining content geared towards spiritual strengthening. ABS-CBN Corporation partners Zoe Broadcasting Network Inc. as blocktimer.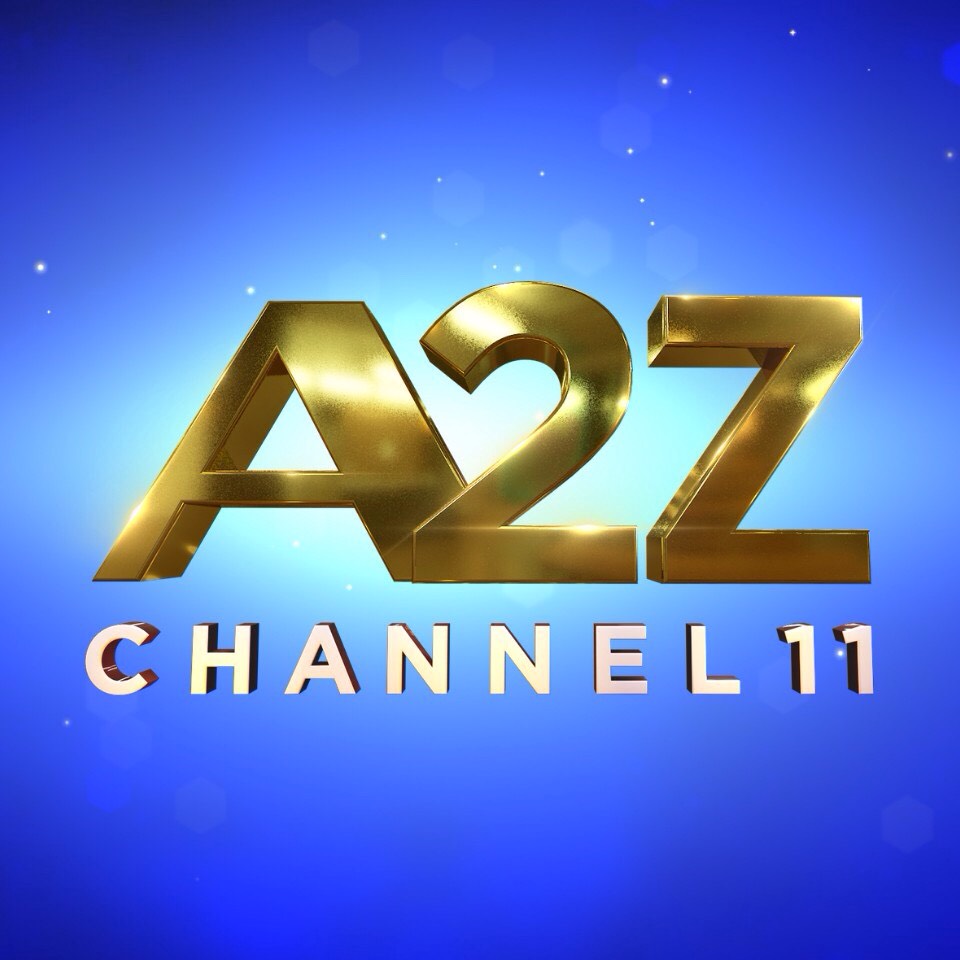 Programs included in the newly rebranded A2Z Channel 11 includes from licensors like Christian Broadcasting Network (CBN Asia), Knowledge Channel and others. Some shows from Zoe's Light TV 33 will also air on A2Z.
Sherwin N. Tugna, chairman and President of Zoe Broadcasting Network, Inc., said A2Z's line-up of programs were assembled with the goal of fulfilling the spiritual, information, and entertainment needs of Filipinos during this pandemic and beyond.
A2Z can be viewed on Channel 11 on free TV via analog broadcast in Metro Manila and nearby provinces. It will also be available on many cable and satellite TV like Sky Cable (channel 11) and more.
In line with the announcement of A2Z line up, ABS-CBN Corporation also releases an official statement through their ABS-CBN PR social accounts.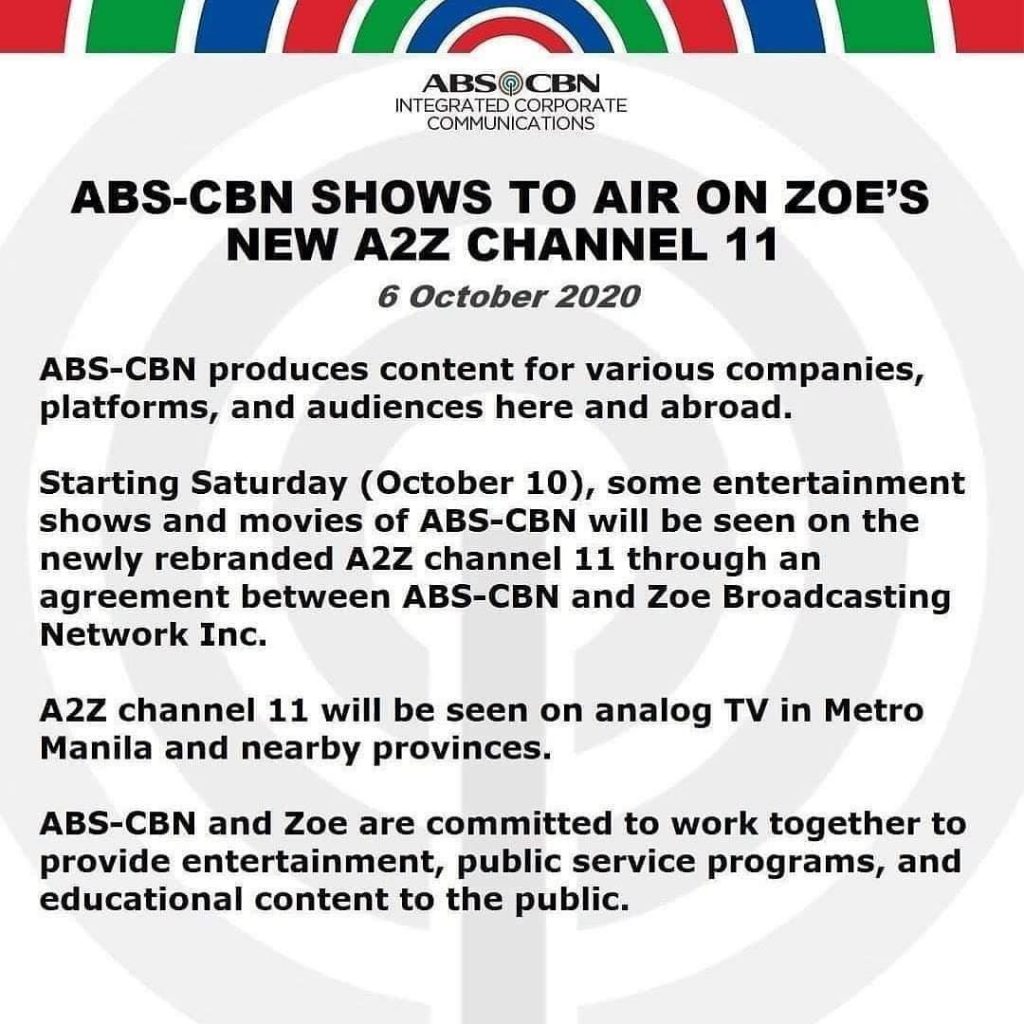 Zoe Broadcasting Network, Inc. was founded by Bro. Eddie Villanueva.