After YumBurger, Joshua Garcia is also taking the role of endorsing Jollibee's all-time favorite Jolly Hotdog.
In the latest ad for Cheesy Classic Jolly Hotdog, Joshua shows off his acting chops and proves that he is truly a capable performer to watch out for.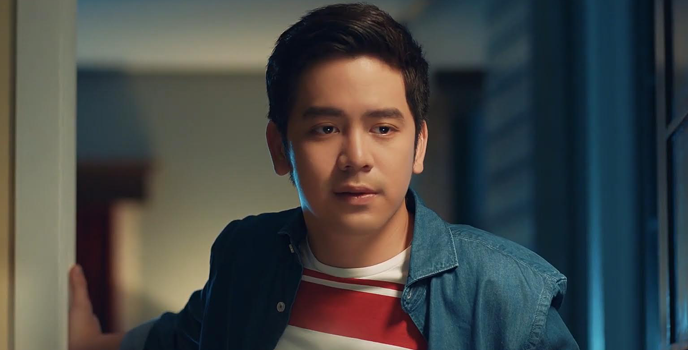 The scene starts out with familiar elements: a dark, rainy night. A group of friends. And Jollibee's Cheesy Classic Jolly Hotdog delivered right at home. Just when the group is about to dig in, a door opens to reveal Joshua, who rightfully feels betrayed that his friends have started to eat without him.
Right on cue, dramatic background music begins to play—and the actor unleashes the full force of his acting prowess. He seamlessly goes through a melodramatic line and even sheds a couple of tears. His friends come over to console him, but Joshua shakes them off and eventually breaks character to reveal that he was just joking around.
"Todo-drama talaga ang ginawa ko sa eksena," Joshua shared. "'Yung performance na ibinigay ko doon ay parang sa mga drama movies na napanood na nating lahat, kaya todo enjoy talaga!"
In this latest Jollibee campaign, Joshua knows that he is not the only one going all the way to todo. "Bawat kagat talaga ng Cheesy Classic Jolly Hotdog, alam mong todo lahat, lalo sa toppings!  Todo sarap, todo enjoy kasama ang buong barkada!"
With a beefy, juicy sausage at its core, the Cheesy Classic Jolly Hotdog also comes with a soft bun, a flavorful smear of special dressing, a generous sprinkling of grated cheese, and a drizzling of sweet, tangy ketchup. The result of this combination is an unforgettable, incomparable flavor with every bite!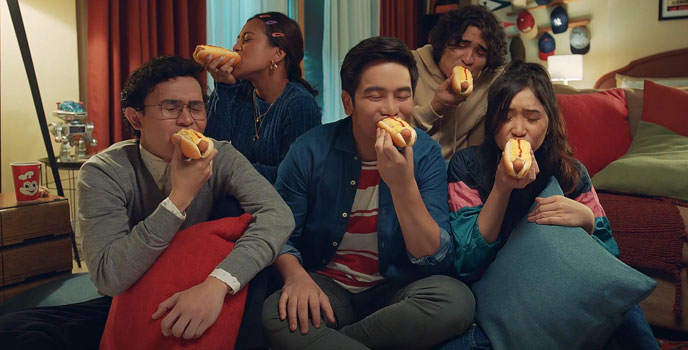 The Cheesy Classic Jolly Hotdog today! Prices start at P50.00* (solo) and available in all Jollibee stores nationwide for dine-in, take-out, delivery, and drive-thru transactions.
In 2017, Joshua became the celebrity ambassador for Jollibee YumBurger together with his on-cam partner Julia Barretto.