Starting February 20 to March 10, UP Playwrights' Theatre is going to tell the story of Maria Rosa Luna Henson, the first Filipino Comfort Woman to make her story public.



Her story was made public in 1992. Known as Lola Rosa or the way UP Playwrights' Theatre going to address her in the stage play as Nana Rosa was a comfort woman (military sex slave) for the Imperial Japanese Army during the Second World War.
She grew up in poverty in Pampanga with her single mother, Julia. Life was not easy for her since she was young knowing that she was an illegitimate of a rich landowner in their town. In 1943 she was forced to be a comfort woman for 9 months until the team of Hukbalahap guerrillas attacked the building where she was held captive.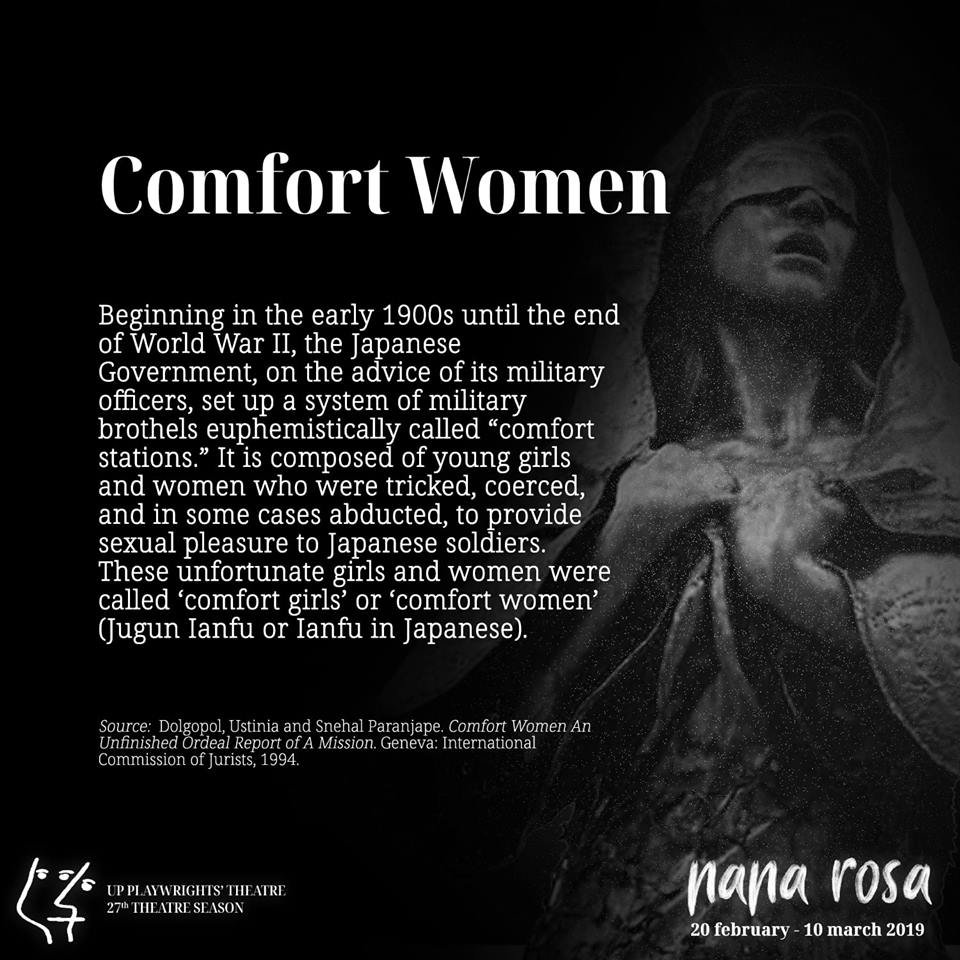 Nana Rosa suffered psychologically and physically for several years until she was married a young soldier named Domingo and had three children. Until the time she decided to tell her story to public, only her late mother and deceased husband know about it. In the book Comfort Woman: A Slave of Destiny, her struggles and pain was written there, and from that there were more Filipino comfort women who started to share their stories and created a ripple effect and let other women stood up from Korea and China telling they are victims too. Together they stood up against the Japanese government.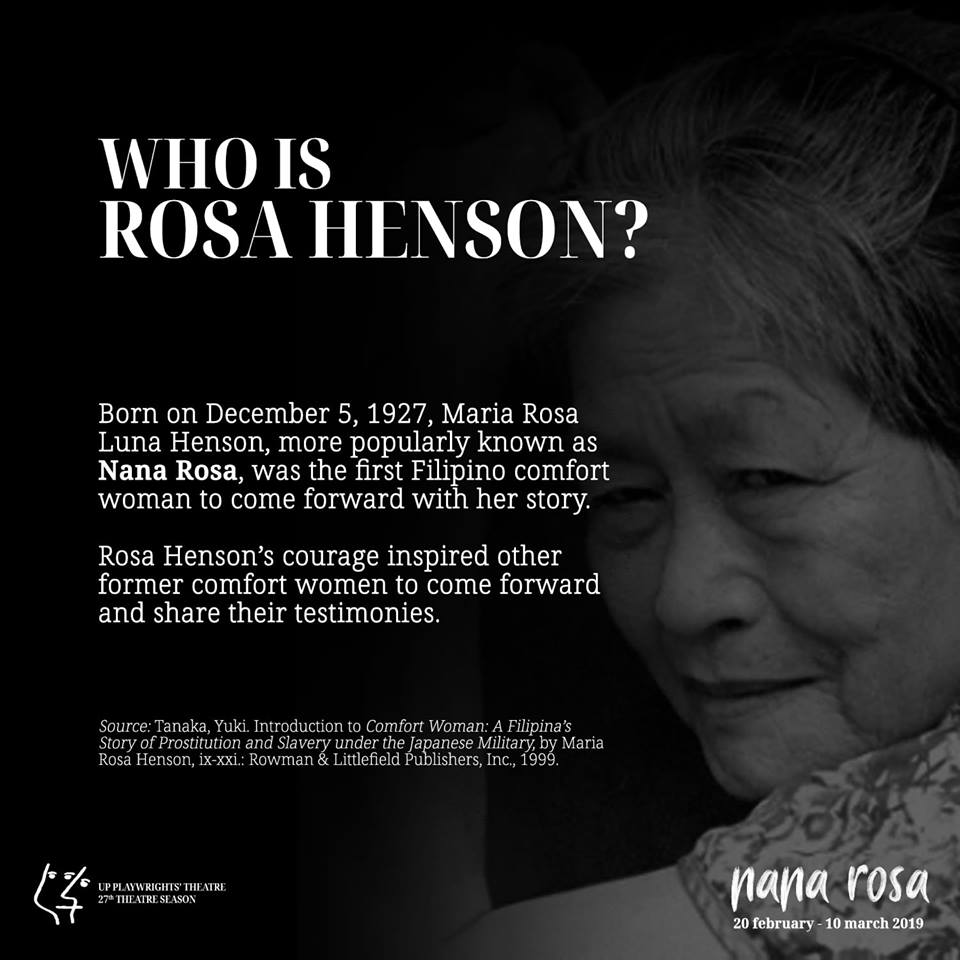 And on February 20, UP Playwrights' Theatre will be telling Lola Rosa's story their own platform at the stage of Wilfrido Ma. Guerrero Theater, 2nd floor, Palma Hall, UP Diliman, Quezon City. Written by Rody Vera under the direction of José Estrella, Nana Rosa's story will be heard again.
Regular tickets are priced at Php 500. Discounts are available for bulk purchases and senior citizens.
For more information, please do not hesitate to contact UPPT at 926-13-49 / 981-8500 local 2449. You may also contact our marketing manager, Nico Varona at 09175198879 or at [email protected].