The annual Starbucks Christmas tradition will start on November 2 for the 2019 Starbucks Philippines Planner. This time it is more exciting because Starbucks also will be releasing for the first the Starbucks Travel Organizers.
It will give options to avid fans of Starbucks to choose from the two regular planners and two travel organizers. And to make it easier in the collection of stickers. They will only collect total 18 stickers of any handcrafted and Christmas beverages of their choice without limiting it to a certain number of a particular drink. Any drink from tall, grande or venti Starbucks handcrated beverages including hot, iced, frappucino, espresso and Teavana corresponds to one sticker except short and bottled beverages.
Let's go to the Planners and Travel Organizers.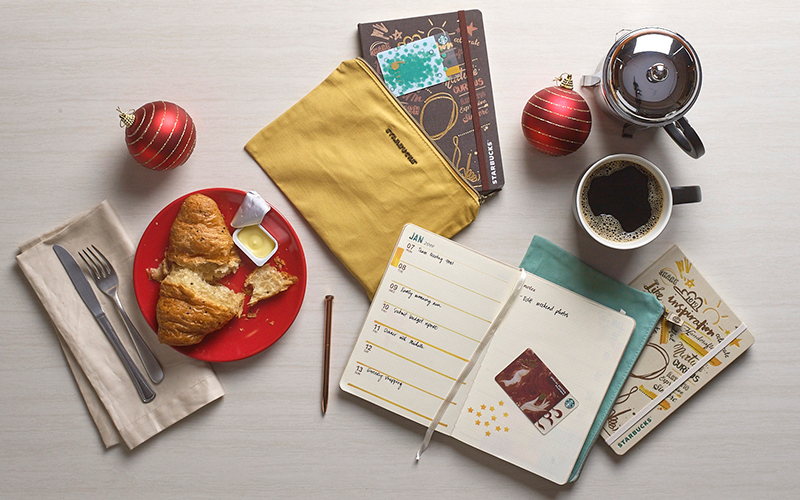 The 2019 Starbucks Philippine Planner, like its predecessors, it captures the authentic expression of handcrafting – whether it be on art or on our beverages. But every year Starbucks ensure each page will inspire you to handcraft & illustrate your year. Every month, share a featured theme or activity with your family and friends, whether online or in real time.
It has two colors; the Espresso and Milk. Each planner cover features a canvas finish with metallic gold and copper stamping. It has the beverage vouchers and merch discounts that we all love. Lastly like from last year it will come with a limited-edition Starbucks Card. But the difference is that each planner design will have its own card in it. And lastly it comes with a canvas pouch.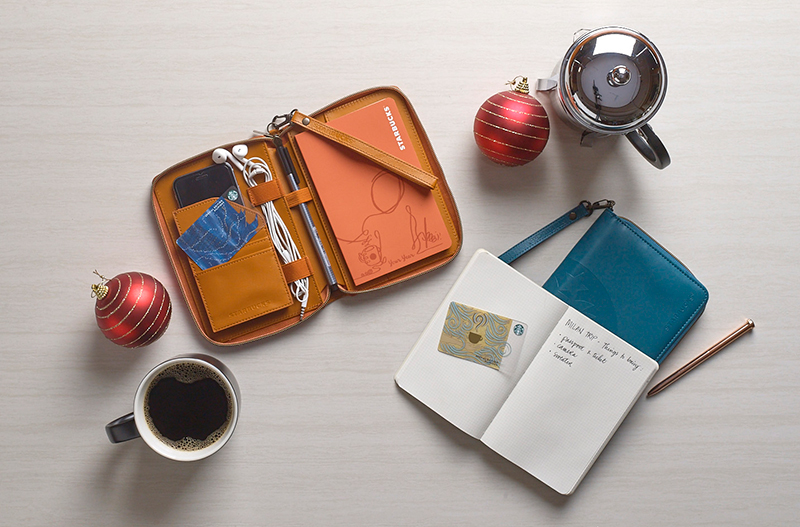 Meanwhile the new 2019 Starbucks Philippines Travel Organizers is for those who loves to travel and always on-the-go type of person who loves to put their valuables in one pouch. Starbucks wants to make it more personalize to their on-the-go loyal supporters that's why the Starbucks Travel Organizers are very handy at the same time trendy.
They can now keep their valuable things like credit and debit cards, plane tickets, passports, important IDs and some cash in it and it will be all safe because aside of the classic design that have pockets to organize it, it also has a zipper closure to keep your valuables safe.
It is available in two colors; dark teal and sienna. It also comes with Special Edition Starbucks Card.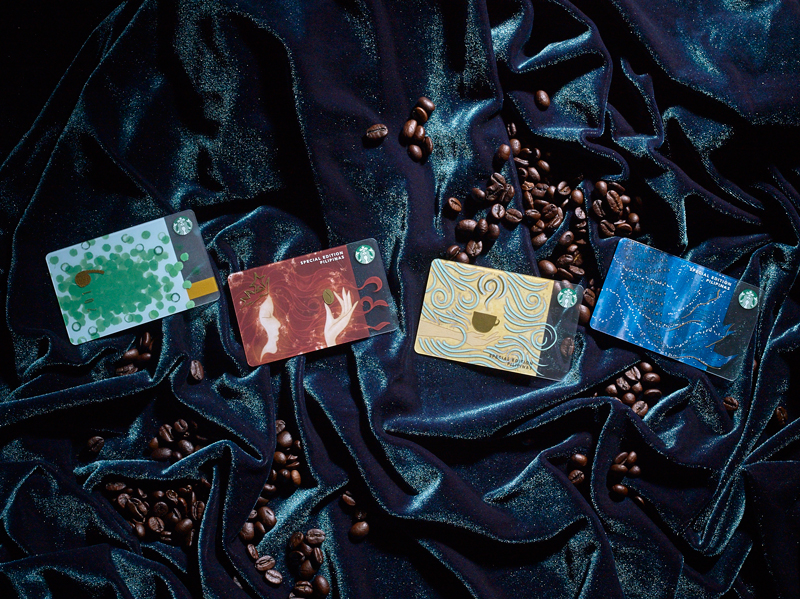 Lastly to the special limited-edition Starbucks Cards that are included in the 2019 Planners and Travel Organizers has four distinct designs; Coffee Cup Marks Card, Siren's Crown Card, Siren's Hand Card, and Siren's Tail Card.
Each Starbucks Planner and Travel Organizer comes with a Special Edition Starbucks Card. Inspired by the mystery of the Siren and the magic of how a well-roasted bean and a perfect brew can make a great cup of coffee. Exclusively paired with a planner and an organizer. Minimum activation amount of Php500.
The mobile app users can choose not to use the paper stickers promo instead it will automatically appear in their account but it can also pair with one (only) paper promo to combine stickers. It is also applicable with the paper promo that only maximum of two can be combined. For those who are planning to send cheers to their friends, loved ones and co-workers some Starbucks treats A single receipt purchase of food and other retail items (combination of coffee kit, coffee traveler, merchandise, whole bean, Starbucks VIA® or Teavana®) worth at least PHP 7,000 will entitle a customer to one (1) Limited Edition Starbucks Philippines 2019 Planner or Starbucks Travel Organizer. Combination of receipts is not allowed.
—
Keep posted www.FlowGalindez.com social media accounts:
Twitter: @FlowGalindez
Instagram: @FlowGalindez
Facebook Page: fb.com/FlowGalindezBlog
Youtube: youtube.com/flowgalindez