Maria Clara Sangria goes "virgin" as Destileria Limtuaco & Co., Inc. unveils the alcohol-free product line of the most-loved sangria drink in the Philippines.
As the number 1 sangria in the country, the maker introduces its non-alcoholic version while welcoming its newest brand ambassador, Moira Dela Torre. The fruity and flavorful Maria Clara Virgin Sangria can be enjoyed chilled or over ice for any occasion, anywhere, and without hesitation—a great way to savor the cocktail taste that people love without the worry of what alcohol may do to their bodies, as Maria Clara Virgin delivers full flavor with 0 percent alcohol and fewer added sugars.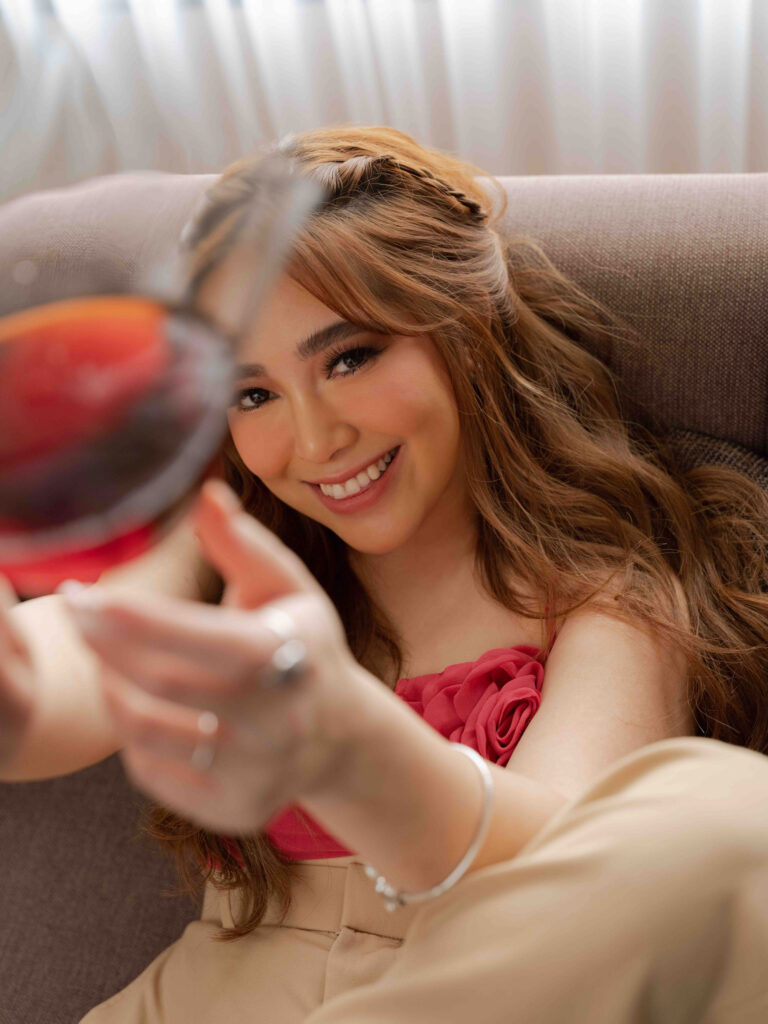 Maria Clara is not new to Moira because aside from being familiar with the brand, most of her family members bring Maria Clara Sangria every time there's an occasion. So when the endorsement was presented to her, she just looked at the campaign and how things would be done and instantly accepted it.
According to CEO Olivia Limpe-Aw, they were looking for someone who embodies the brand, someone who is resilient and never gives up to any challenges they encounter, and knows how to celebrate small victories in life. She mentioned that her son, Aaron Limpe-Aw, the Executive Vice President of Destileria Limtuaco & Co., suggested getting Moira to be the endorser of the brand.
Aside from the endorsement, Moira sang the theme song of Maria Clara Sangria that garnered millions of views and thousands of user-generated content on TikTok, where the concept encourages people to be resilient and continue fighting the trials they encounter in their lives.
Moira will be endorsing both the alcoholic and non-alcoholic product lines of Maria Clara Sangria.
For those who want to enjoy guilt-free Maria Clara Virgin, it will be available in all major retail outlets at Php 192.00.