After huge success of 'The Reconciliation Dinner' in 2022, the hit one-act dark comedy written by Floy Quintos and directed by Dexter Santos is back and it will be staged on May 13 to 28 at the Power Mac Center Spotlight in Circuit Makati.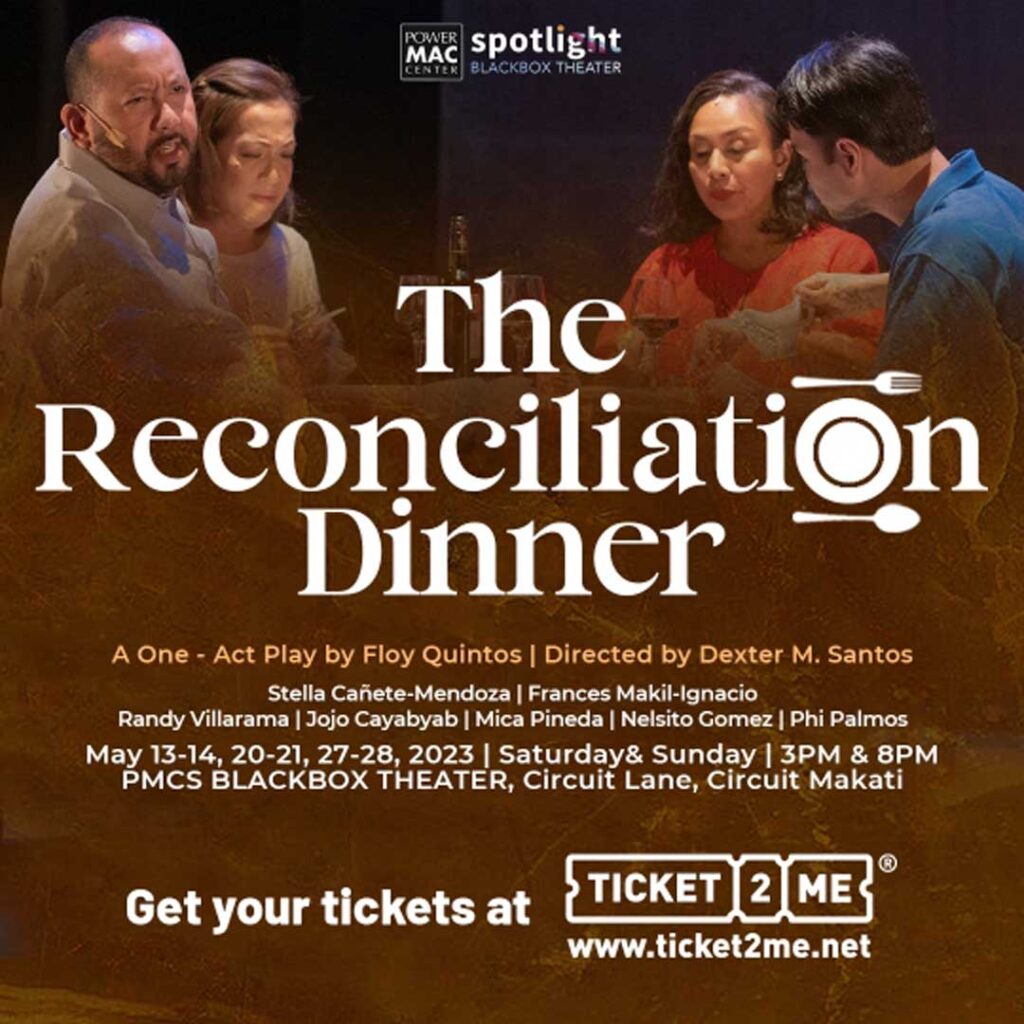 Stella Cañete-Mendoza, Frances Makil-Ignacio, Randy Medel Villarama, Jojo Cayabyab, Nelsito Gomez, Mica Pineda, and Phi Palmos will be reprising their roles with new cast member Mica Pineda.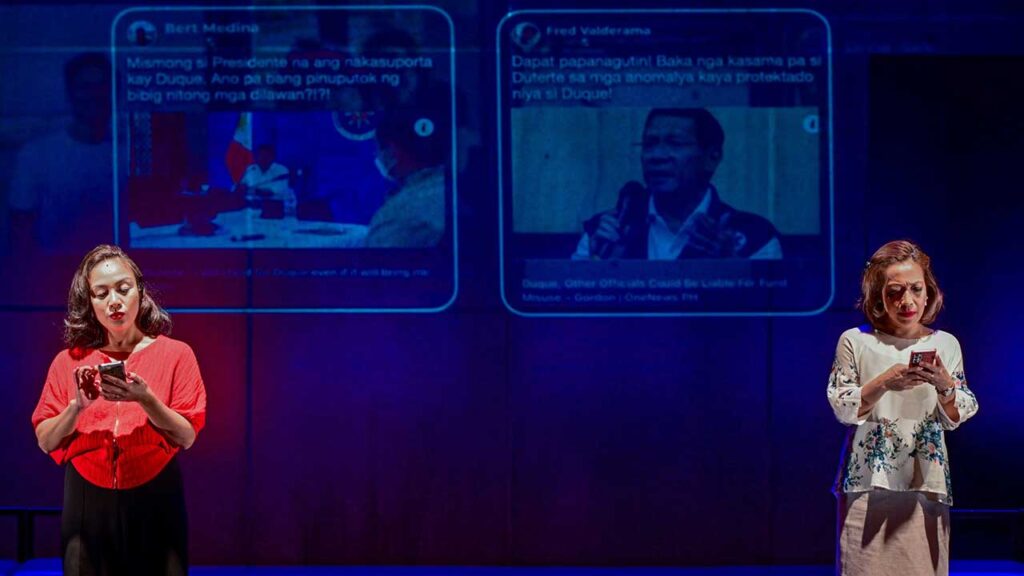 The one-act play follows the story of Dina Medina and Susan Valderama, two close friends whose political decisions have far-reaching consequences for themselves and their families.
'The Reconciliation Dinner' was first staged by Dulaang UP last November where the wound of the recent election is still fresh. After one year, we go back and start asking ourselves what happened now especially to our country, and that is 'The Reconciliation Dinner' all about.
Tickets are available on www.ticket2me.net.