Prior to the May 4 concert of Dream Theater in the Philippines, Ovation Productions made an announcement on April 29 that they are moving to a new venue from Araneta Coliseum to New Frontier Theater. According to the producers, it will be a more exclusive experience for all Dream Theater fans as they celebrate the band's reunion up-close. Fans will have the opportunity to watch the band perform their 'Top of the World Tour' concert.
The Grammy-winning progressive metal band composed of James LaBrie, John Petrucci, Jordan Rudess, John Myung, and Mike Mangini were very excited to perform live again in the Philippines for the second time.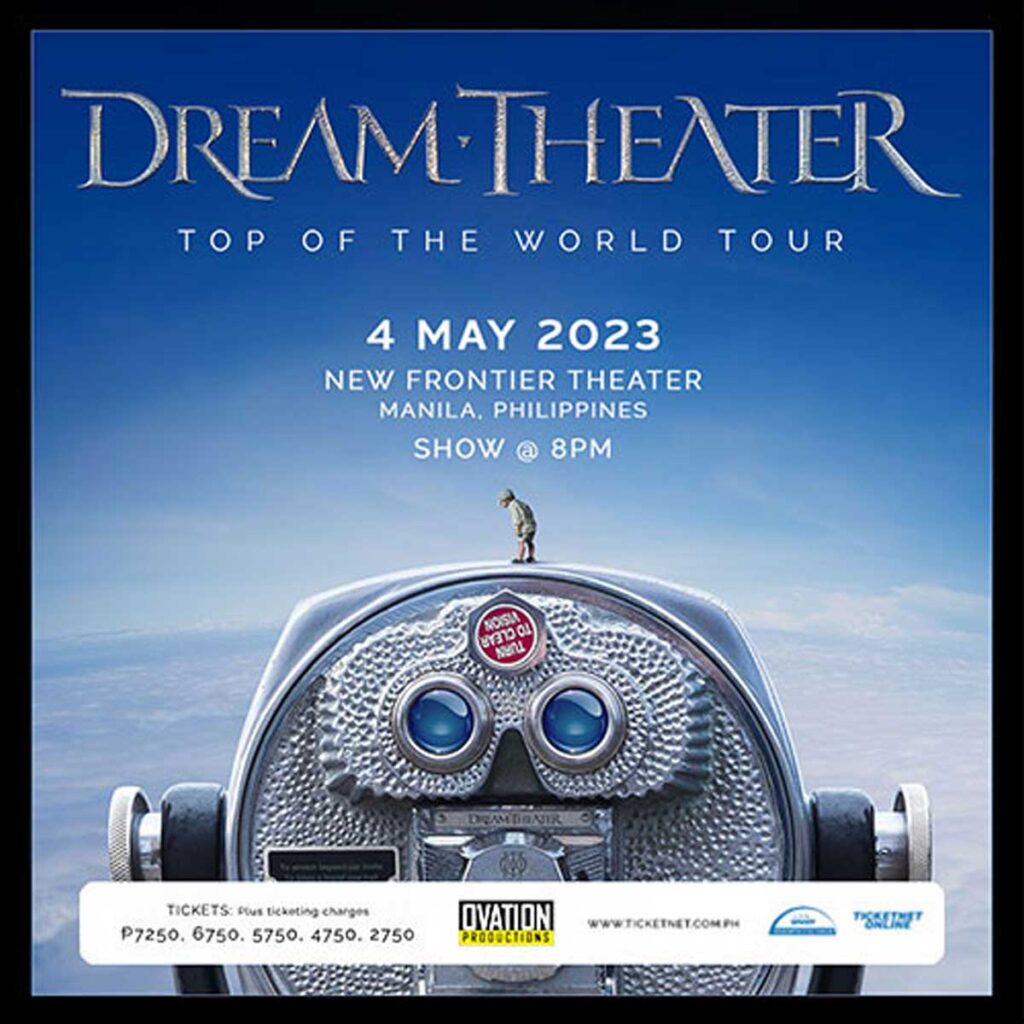 The New Frontier Theater is a very sentimental place to both Dream Theater and their fans, as they were able to have their first-ever intimate rock-and-roll night together in the venue last September 25, 2017, during their concert tour. The tour was part of the 25th-anniversary celebration of their 1992 studio album "Images and Words".
Now, they are returning to the country for their "Top of the World Tour" to treat their fans as they perform the songs live from their new album "A View From The Top Of The World." The tracks included in the album are: The Alien (9:32), Answering The Call (7:35), Invisible Monster (6:31), Sleeping Giant (10:05), Transcending Time (6:25), Awaken The Master (9:47), and A View From The Top Of The World (20:24).
Meanwhile, for fans who purchased for Smart Araneta Coliseum, tickets will be assigned with equivalent seats at the New Frontier Theater.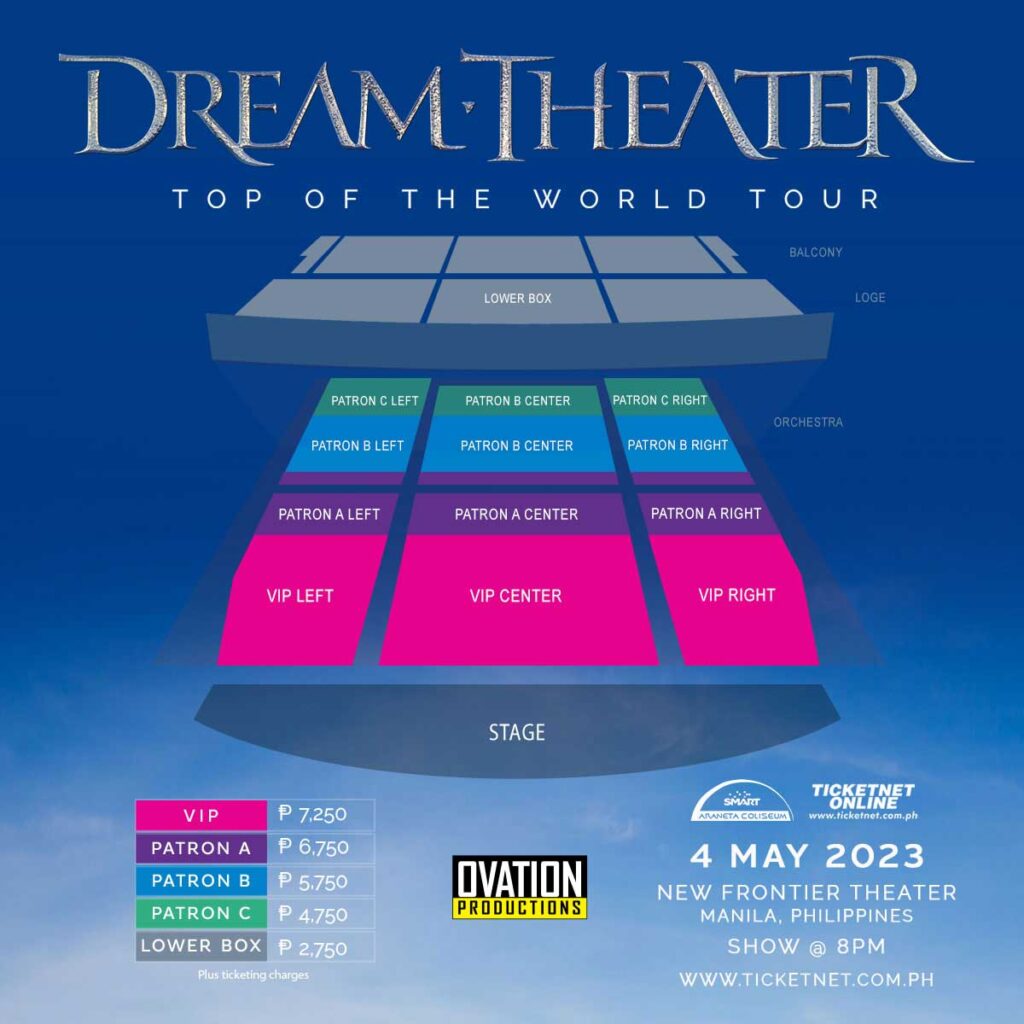 For the fans who purchased online, your Smart Araneta Coliseum ticket will be voided and a new electronic ticket for the New Frontier show will be emailed to them starting May 1, 2023.
And, for those fans who bought thru Box Office and Outlet/s, your Smart Araneta ticket must be surrendered at the Ticketnet Box Office starting May 1, 2023 and their new tickets will be issued in exchange. Ticketnet Box Office is open daily from 10am to 8pm, including weekends
The band promises to give their fans the same joy and energy, as they showcase their riffs and chops similar to their first Manila Concert.
Tickets are still available at ticketnet.com.ph. Tickets are priced at PHP 2,750 (lower box), PHP 4,750 (patron C), PHP 5,750 (patron B), PHP 6,750 (patron A), and PHP 7,250 (VIP).
Another good news for all the fans and ticket holders. Ovation Productions and the official media partner, Tap Go TV, are giving away Dream Theater concert tickets. Visit their official Facebook pages to see the full giveaway promo mechanics.