Because every peso counts, Jollibee keeps in mind that everything in their menu must be equally worth with the hard-earned money of their valued consumers – "dapat sulit". That's why Jollibee ensures that their well-loved Chickenjoy is 100% guaranteed sarap goodness.
Pinoy can enjoy the tried-and-tested Jollibee classic, that's crispy on the outside and juicy on the inside, it's sure to satisfy your cravings versus settling for other fried chicken choices. Jollibee guarantees that Jollibee Chickenjoy is crispylicious and juicylicious all year round.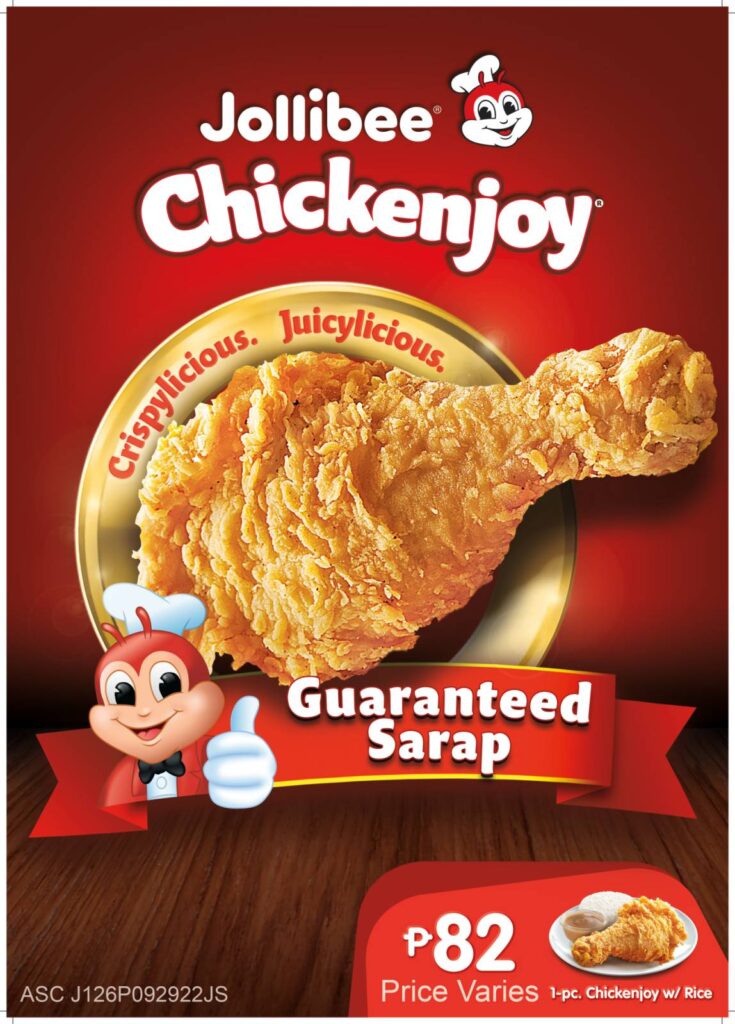 Visit a Jollibee store near you and treat yourself to your favorite Chickenjoy for only Php 82 for the 1-pc. Solo meal. Aside from Take-Out and Drive-Thru, you can also have it safely delivered to you via the Jollibee Delivery App, JollibeeDelivery.com, #87000, GrabFood, and Food Panda!