ABS-CBN's modern-day account of the most iconic Pinay superhero has finally seen the light of day as "Mars Ravelo's Darna" debuted to rave reviews, encouraging support, and high viewership that promises an exciting run for the highly anticipated series top billed by Jane De Leon.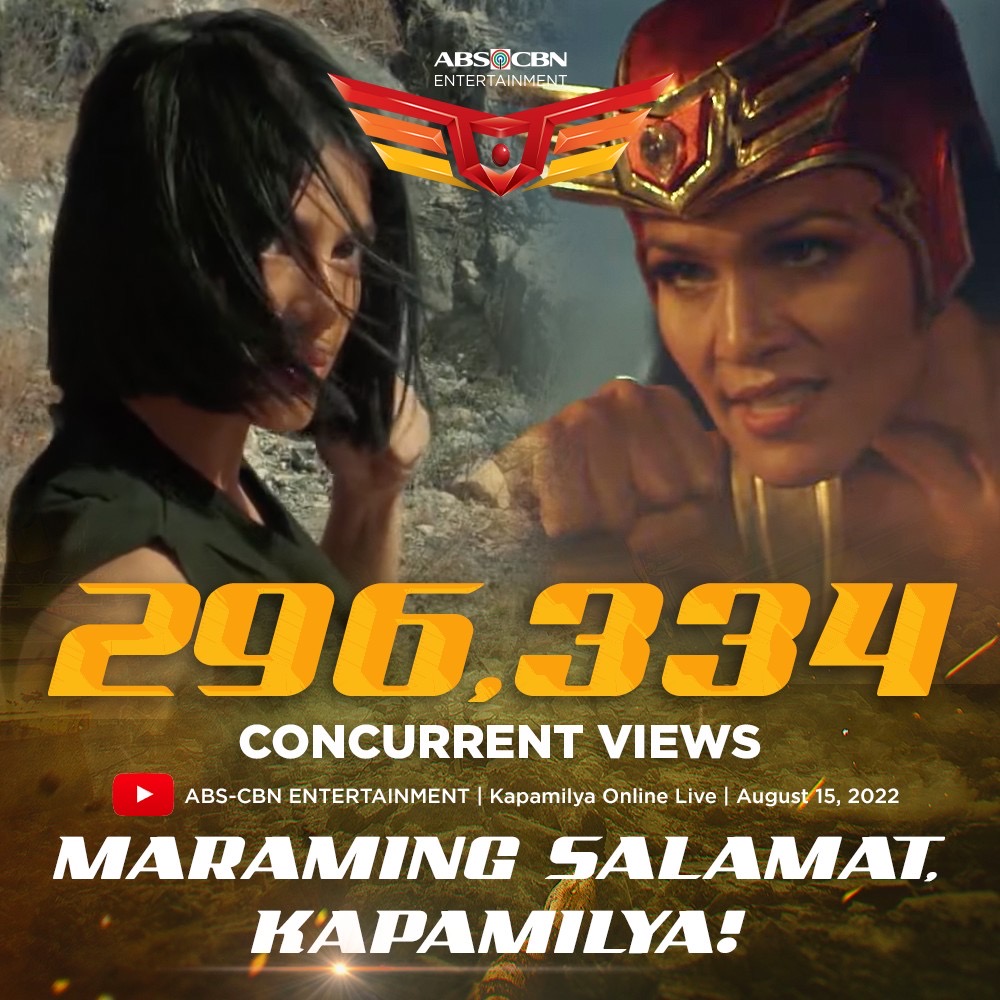 The first episode—which soared to a peak of 296,334 live concurrent viewers via Kapamilya Online Live on YouTube—introduced viewers to Jane's Narda Custodio, her mom Leonor (Iza Calzado), brother Ding (Zaijian Jaranilla), and grandmother Berta (Rio Locsin).
It also provided an explanation as to how Leonor, the first Darna, came to Earth from her planet of origin Marte, and gave viewers a clear image of her capabilities as she fought off an alien being that has invaded their town as Darna.
Narda also learned of Leonor's superhero identity and her inevitable fate as the next protector of the white mythical stone. Meanwhile, a scene also showed an enigmatic female character who was infected with a toxic element from the alien creature—alluding to how Janella Salvador's Regina would become the serpent villain Valentina.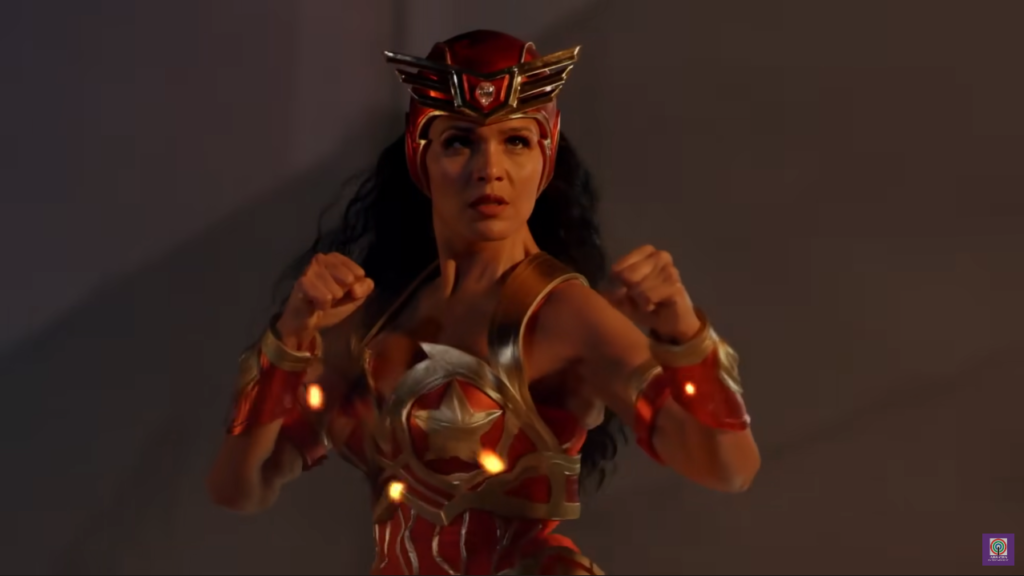 Aside from Jane, Zaijian, Janella, Rio, and Iza, Joshua Garcia also appeared in the first episode as Brian Robles, Narda's high school friend that she tries to help from bullies.
A project years in the making, netizens showed their excitement and admiration for "Mars Ravelo's Darna" as the hashtag #Darna landed on top of the Twitter trend list worldwide and in the Philippines. Many lauded its commendable visual effects, impressive fight scenes, and inspiring message.
Twitter user @sentillasdarwin said, "I love the stunts, the production value, and the ensemble cast, not to mention the narrative we really need right now calling us to be our own 'hero' to and for others. I'm all for it! #Darna."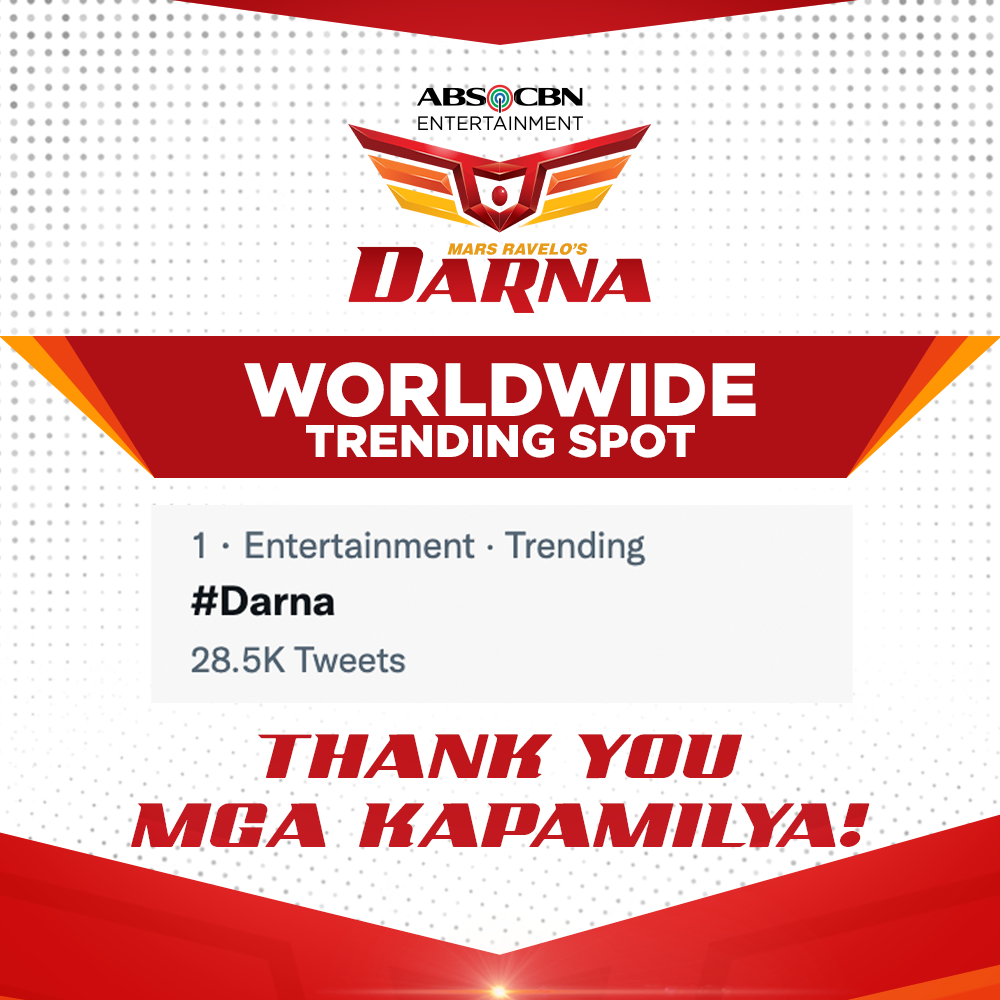 "#Darna is a mix of CGI and practical effects. I'm not expecting Hollywood-level effects but comparing this to its contemporaries, this is a level up sa Pinoy TV," @CholoI_ tweeted.
For its premiere episode, "Mars Ravelo's Darna" held a live viewing party at the Robinson's Galleria last Monday (August 15), where fans enjoyed watching the series with cast members who graced the event.
"Mars Ravelo's Darna" is directed by the Master Director Chito S. Roño, Avel Sunpongco, and Benedict Mique and produced by ABS-CBN's JRB Creative Production unit.
Witness Narda's flight to greatness in "Mars Ravelo's Darna," airing weekdays, 8 pm on Kapamilya Channel, A2Z, CineMo, and TV5. It is also available to watch via Kapamilya Online Live, iWantTFC, and The Filipino Channel.
For more information, follow JRB Creative Production on Facebook and Twitter @JRBcreativeprod and on Instagram @ JRBcreativeproduction.