Team Philippines, also known as SIBOL Mobile Legends: Bang Bang team, retains its throne in the 31st SEA Games. SIBOL MLBB dismantled Team Indonesia in a best-of-five (BO5) series, ending the match with a 3-1 score.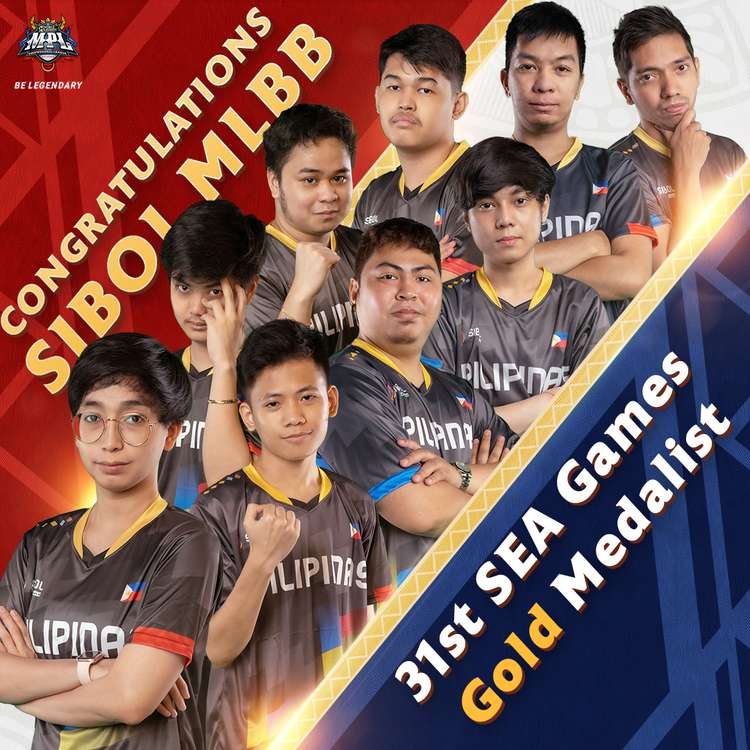 The SIBOL MLBB lineup is composed of veteran players from Blacklist International, namely Johnmar "PHI VILLALUNA" Villaluna as team captain, together with Danerie "PHI DEL ROSARIO" Del Rosario, Salic "Hadji" Imam, and Dexter "PHI ALABA" Alaba. Amateur players Kyle "PHI SOTO" Soto, Howard "PHI GONZALES" Gonzales, and Russel "PHI USI" Usi, who have never competed in any Mobile Legends: Bang Bang Professional Leagues or tournaments, were part of the winning roster.
According to Esports Charts, the 31st SEA Games MLBB tournament reached a new peak-concurrent viewership of 2.2 million with an average of 610,000 viewers.
In 2019, the Philippines and Indonesia were also the finalists during the 30th SEA Games Mobile Legends: Bang Bang, with the Philippines hailed as the champions with a 3:2 match score.