As more and more Filipinos get their news on digital, ABS-CBN News will provide the latest and most up-to-date election news and deep dive analysis via the marathon livestreaming of "Halalan 2022: The ABS-CBN News Special Coverage" on the ABS-CBN News YouTube channel starting at 5 am on May 9 (Monday) until 12 nn on May 10 (Tuesday).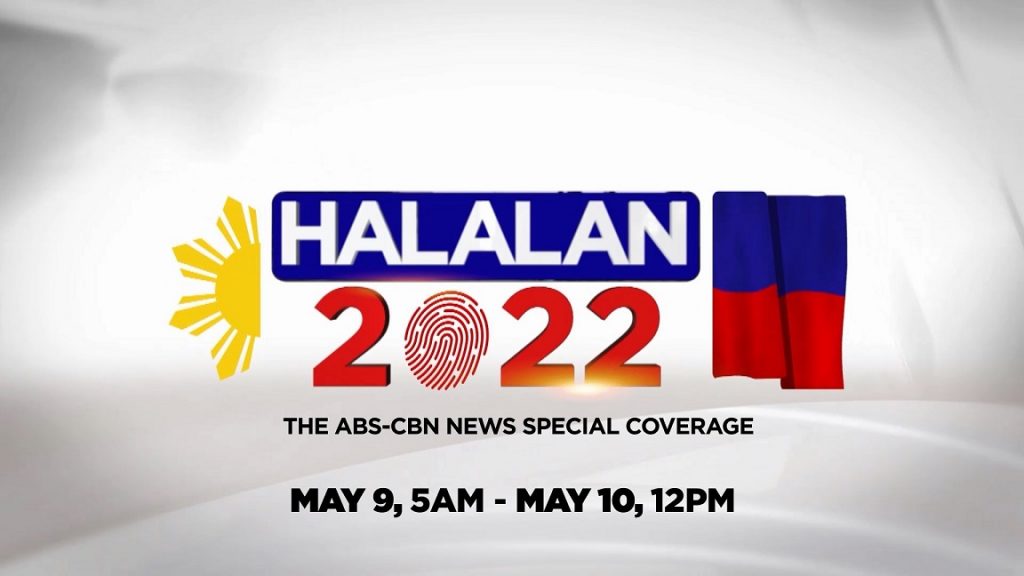 ABS-CBN News is ready to serve the Filipinos wherever they may be with real-time updates and breaking stories as they witness another historic election day on the most subscribed Filipino news channel on YouTube with 13.6 million subscribers and over nine billion views, as well as on news.abs-cbn.com, which is one of the world's top publishers on Facebook for March 2022, according to social media analytics platform NewsWhip.
Leading the way in bringing the truth and fighting disinformation on this important day are media icons Noli "Kabayan" De Castro, Henry Omaga-Diaz, and Karen Davila, who will be first on deck at 5 am on election morning, followed by Alvin Elchico and Bernadette Sembrano from 9 am to 12 nn.
Also ready to bring the latest news from polling precincts and updates on the candidates and the election results with the help of ABS-CBN News reporters, regional stringers, and partners are Tony Velasquez, Johnson Manabat, Peter Musngi, Danny Buenafe, Doris Bigornia, ABS-CBN North America news bureau head TJ Manotoc, Lexi Schulze, and Raine Musngi. The special coverage will give way to ABS-CBN's flagship newscast "TV Patrol" from 6:30 pm to 8:30 pm and will continue until the following day on May 10 (Tuesday).
ABS-CBN Data Analytics Team head Edson Guido, subject matter experts, anchors Rica Lazo, Tina Marasigan and Denice Dinsay, and the Bayan Patrollers of "Bayan Mo, iPatrol Mo" will also be joining to deep dive into various election topics and issues throughout the day.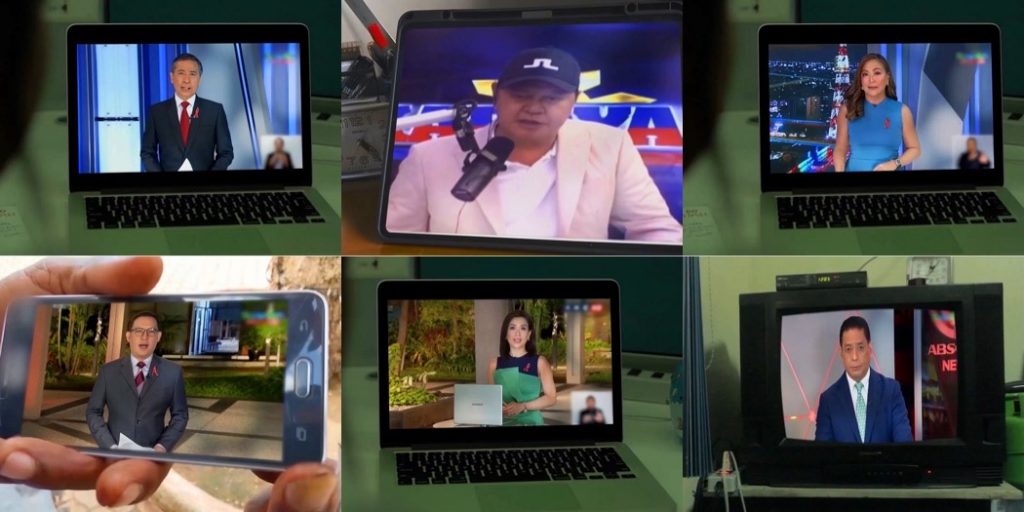 Meanwhile, Filipinos can monitor and keep track of the count after the polls on the ABS-CBN News' election results site www.halalanresults.abs-cbn.com, which will go live on May 9.
Despite the challenges and limitations, ABS-CBN News' nonstop coverage will also be streamed simultaneously on other digital platforms such as the ABS-CBN News Facebook page and TikTok account (@abscbnnews). It will also be available on A2Z, Kapamilya Channel, and Kapamilya Online Live on Facebook and YouTube, except during the timeslot of "It's Showtime."
Meanwhile, the ABS-CBN News Channel (ANC), led by anchors Karmina Constantino, Michelle Ong, Ron Cruz, Raine Musngi, Stanley Palisada, TJ Manotoc, Lexi Schulze, and Denice Dinsay will also stream its own marathon coverage from May 9 and 10 on the ABS-CBN News YouTube channel, the ANC YouTube channel, and ANC Facebook page.
TeleRadyo, on the other hand, will jumpstart its reportage earlier on May 8, Sunday, from 2 pm to 10 pm with Zen Hernandez, Christian Esguerra, Peter Musngi, Danny Buenafe, Alvin Elchico, and Doris Bigornia, with audio streaming on the TeleRadyo YouTube channel.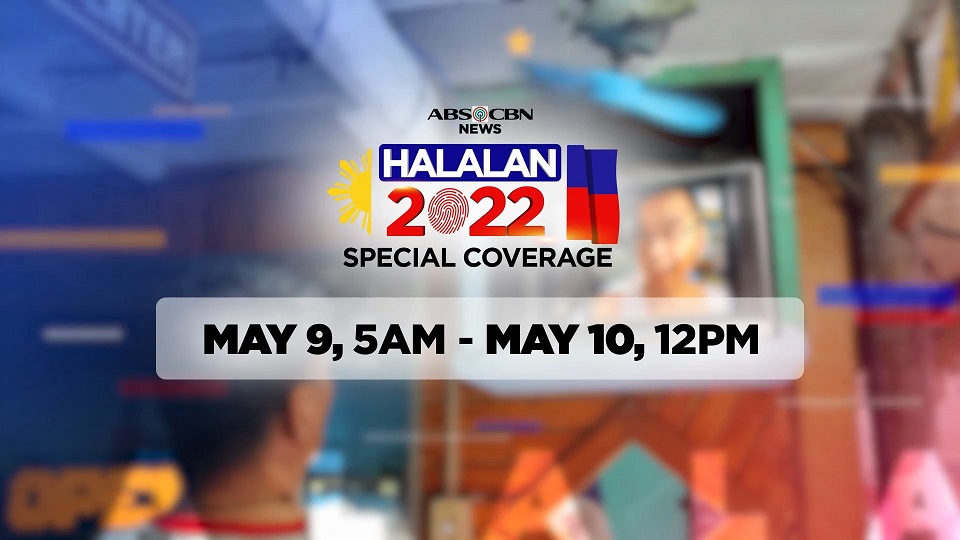 ABS-CBN News partnered with over 50 organizations for its comprehensive "Halalan 2022" marathon coverage to help ensure a clean, peaceful, and honest elections.
Filipinos can also get breaking news and digital features on @ABSCBNNews on Facebook, Twitter, Instagram, and TikTok, and news.abs-cbn.com. This year, ABS-CBN flagship newscast "TV Patrol," which is available on Kapamilya Channel, TeleRadyo, and ANC, also returned to free TV via A2Z. It is also available on digital on iWantTFC, ABS-CBN News YouTube channel, ABS-CBN News App, and ABS-CBN Radio App.