Regina Paz "Gina" L. Lopez is known for being a feisty environmentalist fighting mining in the Philippines. Formerly an ABS-CBN Foundation Chair, Gina led initiatives like the Pasig River rehabilitation whereas she became the chair of the said commission. Aside from that, she promotes ecotourism in the country empowering local and small entrepreneurs. She became a Department of Environmental and Natural Resources (DENR) secretary under the administration of President Rodrigo R. Duterte that lasted for almost a year.
Gina dies at the age of 65 due to multiple organ failure.  Earlier she was diagnosed with brain cancer but it didn't stop her from her advocacy even her role as DENR secretary was cut short.
Here's the official statement of ABS-CBN on the passing of Gina: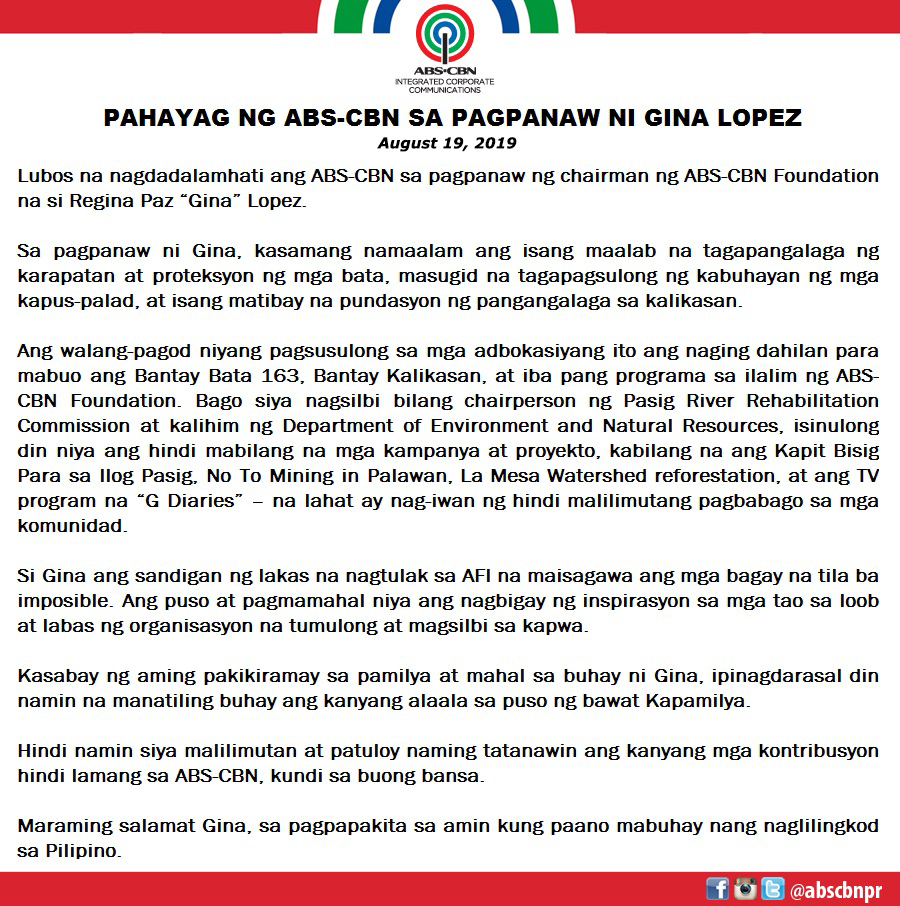 Under the leadership of Gina on ABS-CBN Foundation, she launched Bantay Bata 163 – the first rescue hotline for children in Asia. In 1997, Bantay Bata was the United Nations Grand Awardee for Excellence besting 187 countries all over the world.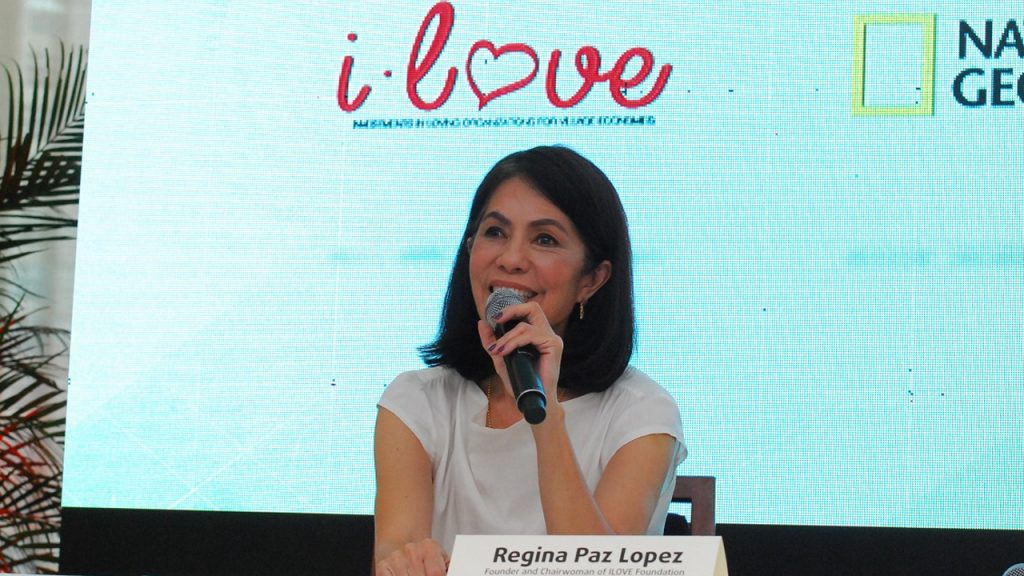 Gina founded Bantay Kalikasan, a program that advocates for the protection of the environment. Its most notable achievements include the successful reforestation of the LavMesa Watershed and the rehabilitation of 17 esteros of the Pasig River. For her efforts in rehabilitating the river, she was appointed in 2010 by President Benigno S. Aquino as the Chairperson of the Pasig River Rehabilitation Commission.
Gina pioneered Educational Television (ETV) in the Philippines which put in place video libraries in 10,000 public schools. ETV aired in the span of 15 years, 16 educational television which includes shows on Science (Sineskwela), Math (Math Tinik), Values (Hirayamanawari) History (Bayani) and English (Epol /Apple). For Sineskwela, Gina was honored with the UNESCO Kalinga Award, the first Southeast Asian to earn such a distinction.
She was also the Vice-Chairperson of ABS-CBN Bayan Foundation, which provides microfinance assistance to micro-entrepreneurs and Chairman Emeritus of Southeast Asian Children's Television.
***
Blogger's Note: I'm sharing my deepest sympathy to the family of Gina and to the communities she dedicated her life. Gina's passing is not the end of her advocacy but the beginning of young advocates touched by her remarkable works.