Aside from Kris Aquino, there's another Filipino actor who will be playing a vital role in the much-anticipated "Crazy Rich Asians" that will be coming in all cinemas nationwide starting August 22. Filipino actor Nico Santos popularly known as Mateo in the TV series Superstore will be playing the role of fashion designer Oliver T'Sien.
"Crazy Rich Asians", by the name itself is an All-Asian cast that stars Henry Golding, Constance Wu, Gemma Chan, Lisa Lu, Ken Jeong, Ronny Chieng and Michelle Yeoh.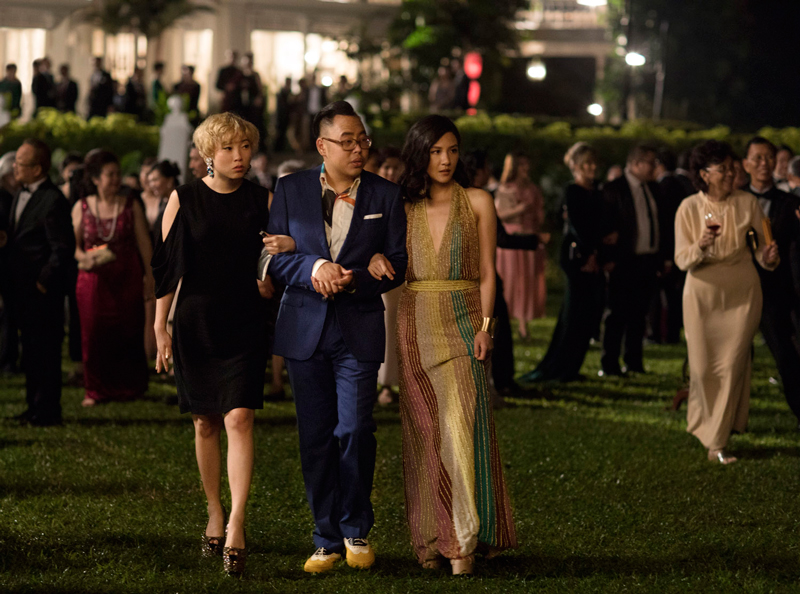 The movie is a contemporary romantic comedy based on the acclaimed worldwide bestseller by Kevin Kwan.
The story follows New Yorker Rachel Chu (Constance Wu) as she accompanies her longtime boyfriend, Nick Young (Henry Golding), to his best friend's wedding in Singapore.  Excited about visiting Asia for the first time but nervous about meeting Nick's family, Rachel is unprepared to learn that Nick has neglected to mention a few key details about his life.  Not only is he the scion of one of the country's wealthiest families, but also one of its most sought-after bachelors.  Being on Nick's arm puts a target on Rachel's back, with jealous socialites and, worse, Nick's own disapproving mother (Michelle Yeoh) taking aim.
It soon becomes clear that the only thing crazier than love is family, in this funny and romantic story sure to ring true for audiences everywhere.
Meanwhile, Nico sends a greeting and invitation to Philippine audiences to watch the upcoming "Crazy Rich Asians."
The film is directed by Jon M. Chu and distributed by Warner Bros. Pictures.