Dulaang UP stalwarts Shamaine Centenera-Buencamino, Frances Makil-Ignacio, Stella Cañete-Mendoza, and Teroy Guzman are back in the Wilfrido Ma. Guerrero Theater for the UP Playwrights' Theatre presentation of The Kundiman Party.
The play is set to run from April 11 to 29 (Wednesdays to Fridays at 7:00 pm; Saturdays at 3:00 pm and 7:00pm; and Sundays at 10:00 am and 3:00 pm) at the Wilfrido Ma. Guerrero Theater, 2nd Floor Palma Hall, University of the Philippines, Diliman, Quezon City.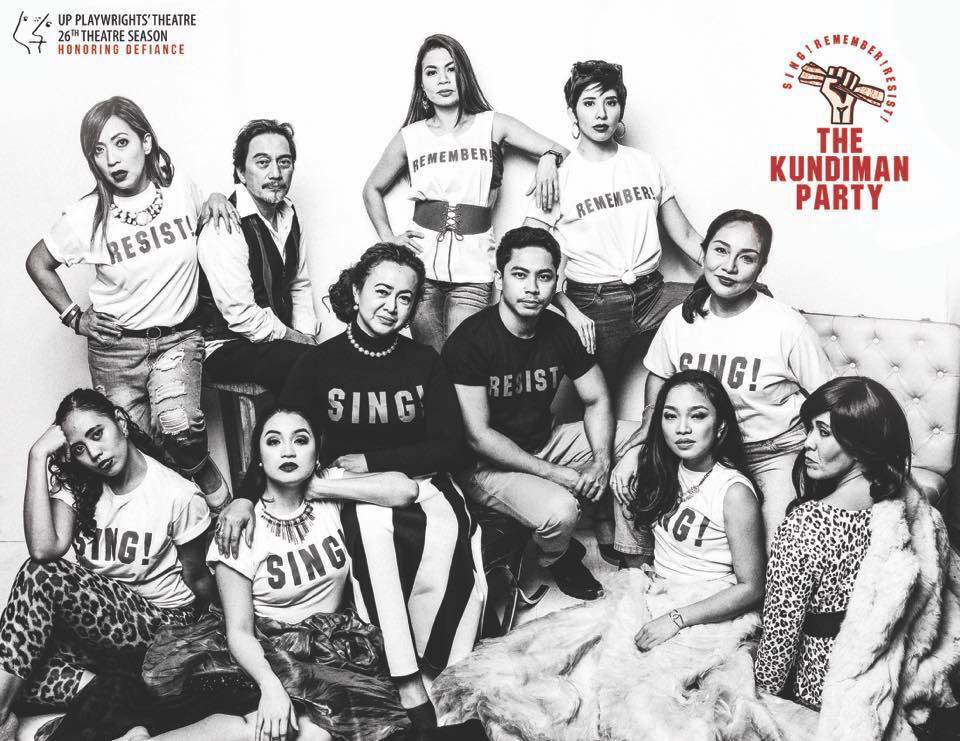 Set in the peaceful home of the retired singer, Maestra Adela Dolores (Shamaine) and her belief in the transformative power of the Kundiman art song. When she meets a young, tech-savvy activist, Bobby (Kalil Almonte), her long-dormant sense of Nationalism is awakened. Together they embark on a crusade that surprisingly becomes a viral sensation. Their eccentric form of protest and its dangerous consequences are the stuff of bittersweet comedy about the times we live in and the choices we all must make.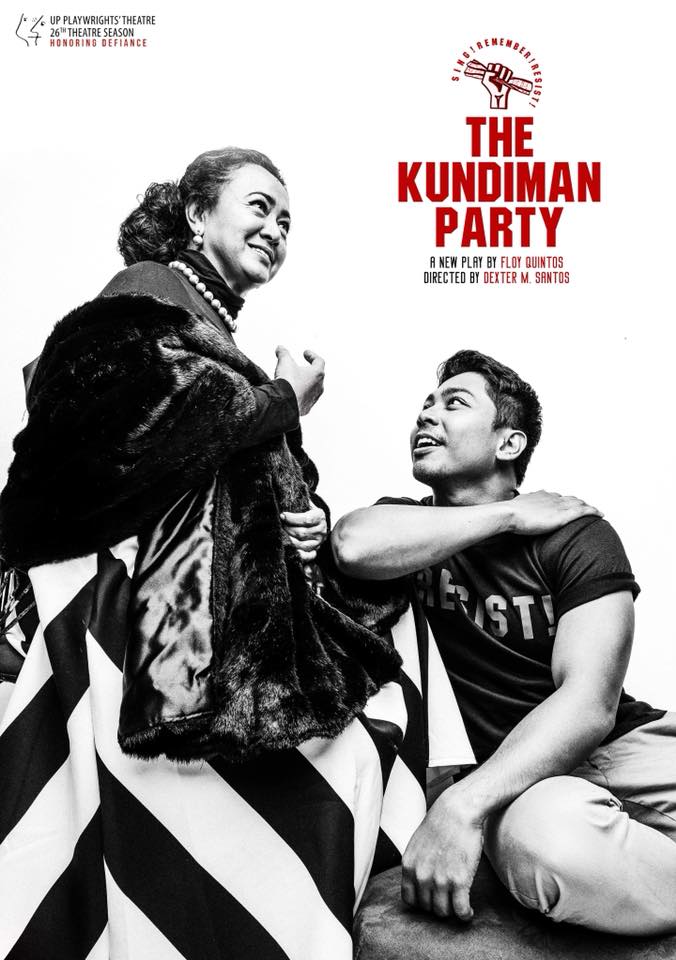 The Kundiman Party shows that nothing is old or new when we talk about politics. The repression and tyranny will always be there and the challenge is what platform we will be taking. For Maestra Adela is through her music and that is Kundiman that have messages that will convene to her listener. For Bobby communicating through the youth in the platform they know and that is social media. The marriage of two platforms really make sense in the story on how Maestra Adela was once a freedom fighting in her own way and how Bobby bridge her to the youth to make her relevant once again.
As for the actors, Shamaine will always have that connection with the audience whomever she play on stage or even in the mainstream. Together with the titas including Frances and Stella who became the conscience of Maestra Adela they reflect each one of us on how we take part in the society. Are we a fighter, supporter or thinker just like one of the titas.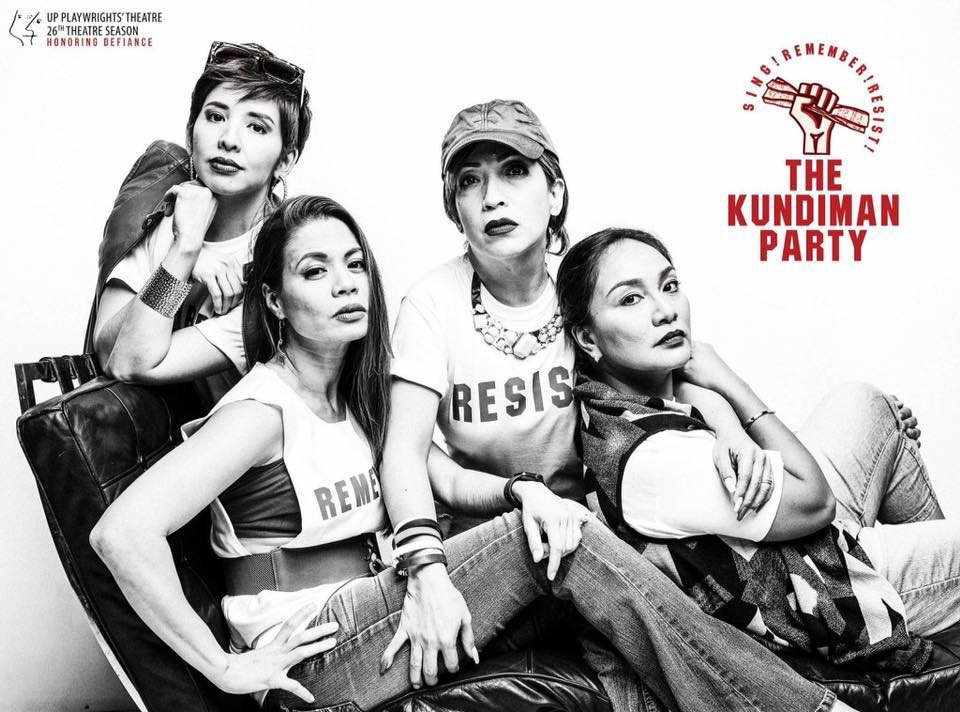 Meanwhile, Jenny Jamora, Arya Herrera and Teetin Villanueva are also joining the cast.
The Kundiman Party is UP Playwrights' Theatre's 26th season offering with music by Floy Quintos and directed by Dexter M. Santos. Joining the team are Monino Duque (lighting design), Krina Cayabyab (musical direction), and Mitoy Sta. Ana (production design).