In celebration of the International Women's Day, Ariel releases a bold and brave TVC together with their celebrity brand ambassador Kris Aquino.
The TVC tackles on the social stains that women need to face from the judgmental society. It includes how they come up with decisions, how their parents will think of them or who the society will see them.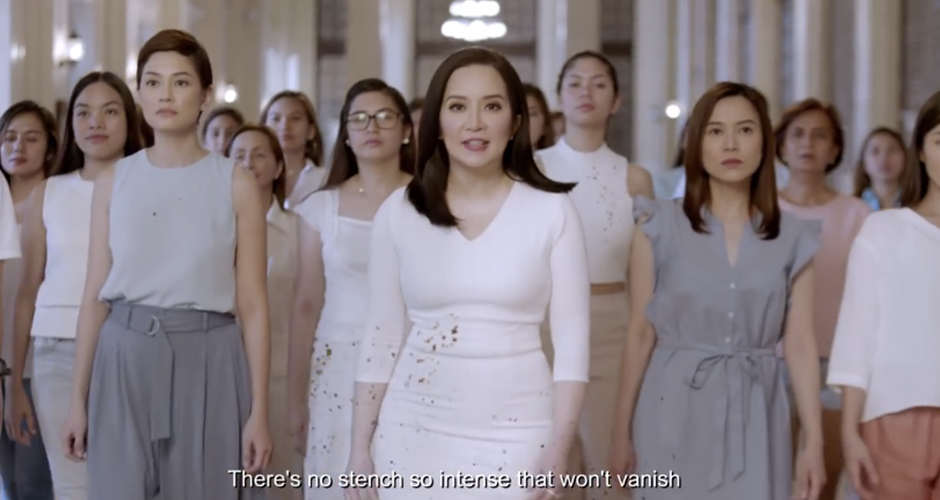 And other things that include misjudging them with their actions or throwing gossips towards them. In the society, these are the commons things that women need to face almost everyday.
Ariel takes this as social "stains" thrown on the dress of Kris and other women in her back. And in the end Kris reminds everyone that in the end the truth will prevail and together we can fight this.
With the current situation of women being maligned by those in power in the society. Ariel surely gave a statement on Women's Day.