Counting down to the nationwide release of Star Cinema of their All Saint's Day offering entitled "The Ghost Bride", they officially unveil the trailer and poster highlighting Kim Chiu as the lead star of the horror flick. The film is rooted on the bizarre and mysterious tradition of the Chinese, which is "Ghost Marriage."
Kim Chiu plays the role of Mayen, Filipino Chinese who decided to sacrifice everything for her family. All she wanted is to have a better life for them and end up accepting an odd offer of "Ghost Marriage" from Madame Angie Lao. She didn't know what's beyond the offer until she already inside that agreement.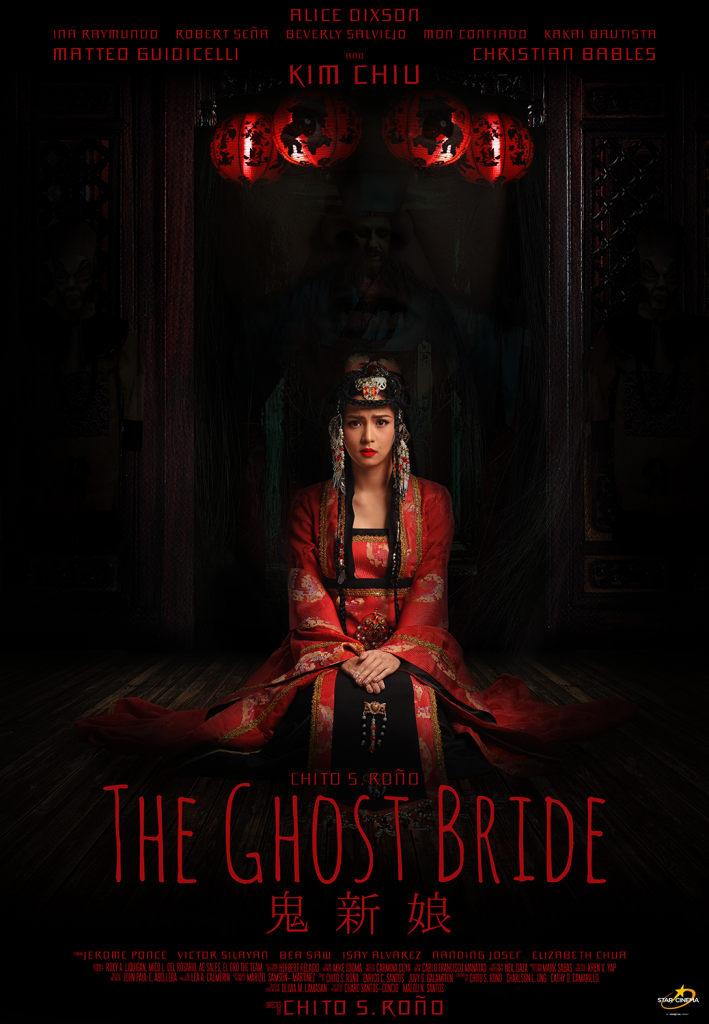 "The Ghost Bride" will be showing on November 1 in all cinemas nationwide under Star Cinema. Kim will be joined by Matteo Guidicelli, Rio Locsin, Robert Seña, Alice Dixson, Jerome Ponce, Enzo Pineda, Christian Bables, Kakai Bautista and Beverly Salviejo. Under the directio of Chito S. Roño.