The country's #1 fast food brand, Jollibee, gave away hundreds of Cheesy Yumburgers to lucky customers in select branches in Metro Manila in celebration of National Cheeseburger Day.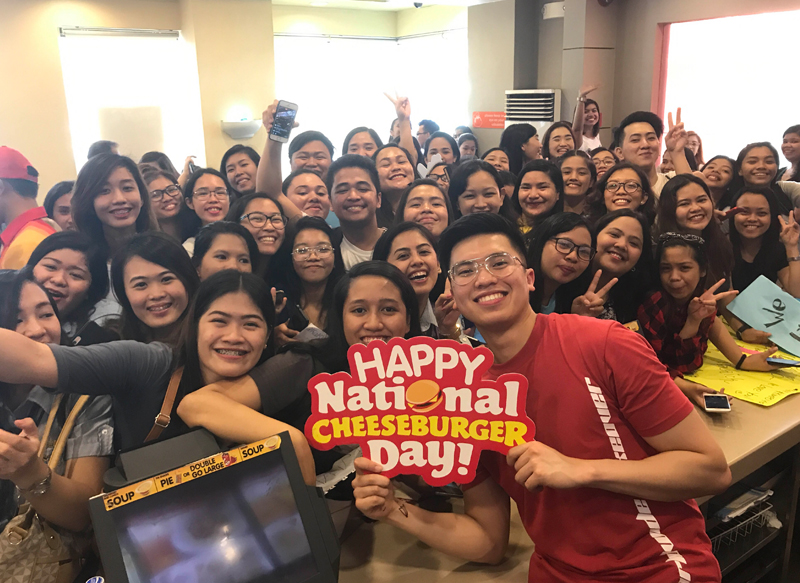 National Cheeseburger Day is celebrated all over the world every September 18. "What better way to honor National Cheeseburger Day than by sharing our new and improved Cheesy Yumburger with our valued customers?" shares Luis Berba, Brand Manager for Yumburger. "Fans also got the chance to share the day with some of the country's favorite personalities such as celebrity Yumburger endorser Joshua Garcia and online personalities Baninay Bautista, Teejay Marquez, and Kimpoy Feliciano!."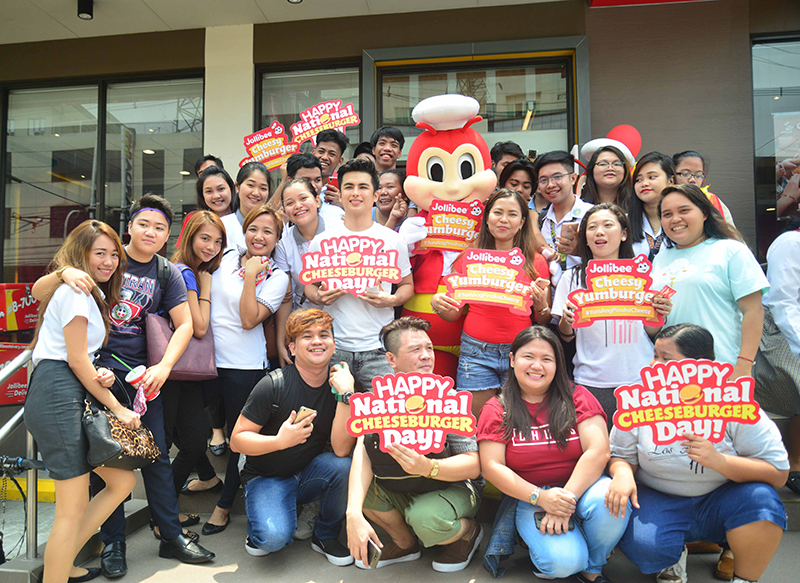 The new and improved Cheesy Yumburger is a langhap-sarap combination that now has a creamier melted cheese on top of a 100% beefy patty. It is complemented by soft burger buns and Jollibee's special burger dressing.
The Jollibee Cheesy Yumburger is available for dine-in, take-out, delivery, and drive-thru in all Jollibee stores nationwide. Prices start at Php45.00*.