It is a dream come true for both Whang-Od and Coco Martin to meet face-to-face. Whang-od Oggay is a 100-year old Filipina tattoo artist from Buscalan, Tinglayan, Kalinga believed as the last mambabatok (traditional Kalinga tattooist). She mentioned that she admired Coco for his series FPJ's Ang Probinsyano that touched the lives of many Filipino viewers.
Coco was honored with Whang-Od's admiration that is why he sent his team to Kalinga and gave her some gifts and promised that he will be meeting him very soon.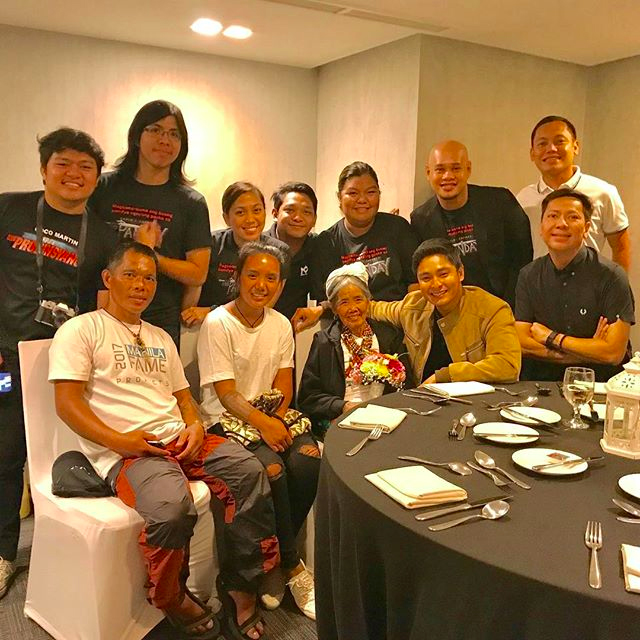 Whang-Od arrived on October 18 together with her niece to join Manila Fame at the World Trade Center on October 20 to 22 together with other Filipino artists showcasing the richness of Philippine culture and tradition. She officially meet with Coco who just came from Lopez Achievement Awards that gave recognition to FPJ's Ang Probinsyano.
Whang-Od and Coco were very happy to meet each other. And the question is, will Coco have a tattoo courtesy of Whang-Od? We will find out very soon!
Photos from www.Instagram.com/biboyjarboleda.