Music is something we can all relate with. A series or a movie with a good audio makes it more intense and dramatic in a way that the sound can make our hearts pound with anger, fear and just burst into laughter. That is why Beyond Innovations welcomes the latest member of their family that will cater everyone's need in terms of sounds that will surely occupy any space in terms of wireless connection – the Heos by Denon.
Heos by Denon offers a superb craftsmanship, precision engineering and impeccable performance that transforms, elevates and enhances the entertainment experience. They deliver a seamless service of audio streaming whether it is on complied offline audio and online streaming through their cool rocking multi-zone players, easy setup (plug and play features), simple beautiful controller apps, and finally online music services that are very popular to music lovers.
The wireless music system works on existing wireless WI-FI or with the latest 5GHz WI-FI. It is easy to set up and with your own personal account you can personalized your audio test because of the EQ setting. You can easily connect your music source to HEOS whether it is Internet Radio, and Online Music Services to your own Smart Devices, USBs, PCs, and NAS. It supports audio files including WMA up to 192kbps, AAC/Mp3 up to 320kpbs, ALAC/WAV/FLAC up to 24bit/192Khz and DSD 2.8MHz and 5.6MHz.
Here are Heos speakers (1,3,5,7) that feature advanced digital signal processing that gives great sound from a very small form factor: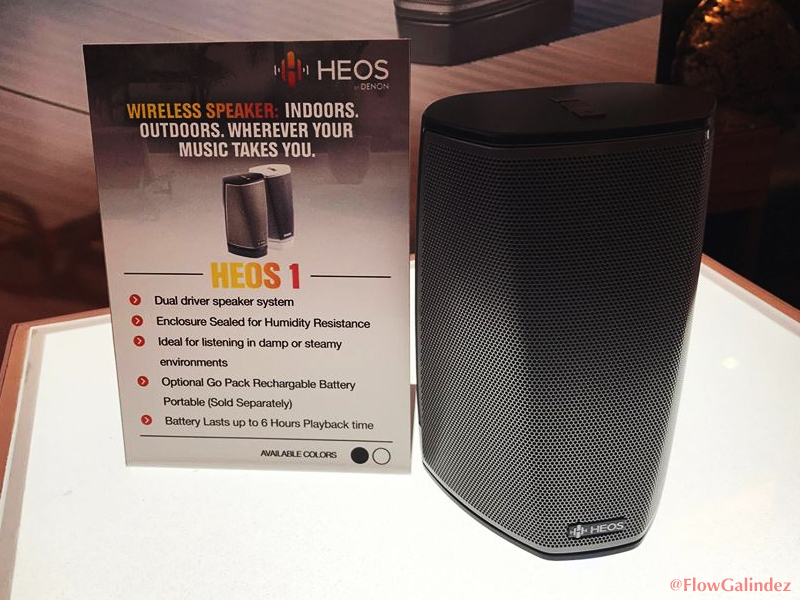 The HEOS 1 provides custom dual drivers, including a wide range mid-woofer and precision dome tweeter. The enclosure is sealed for humidity resistance making it ideal for use in a damp environment and the HEOS 1 can be wall mounted for installation anywhere. (Php 17, 500)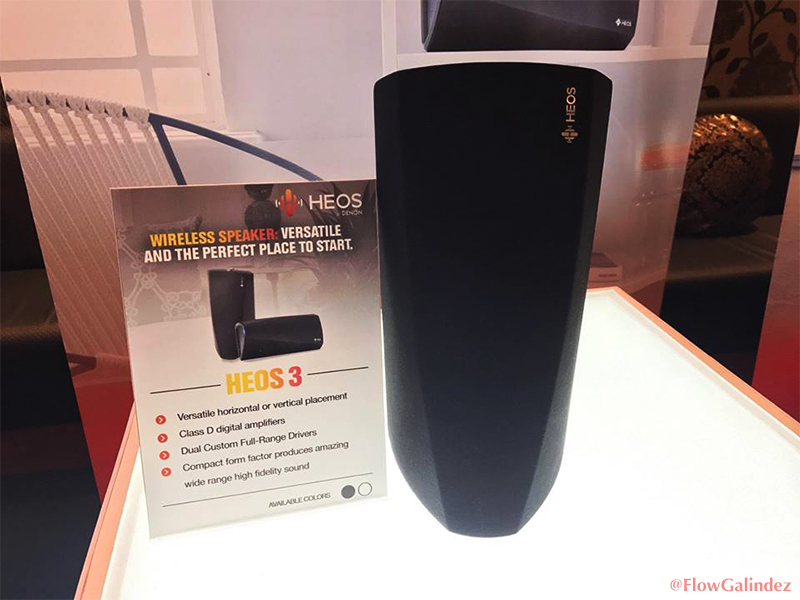 The HEOS 3 is a dual driver design with 2 Class D amp channels. The HEOS 3 can also be wall mounted, and is small enough to put wherever you need big Heos sound. It is ideal for small to medium- sized rooms. (Php 25, 500)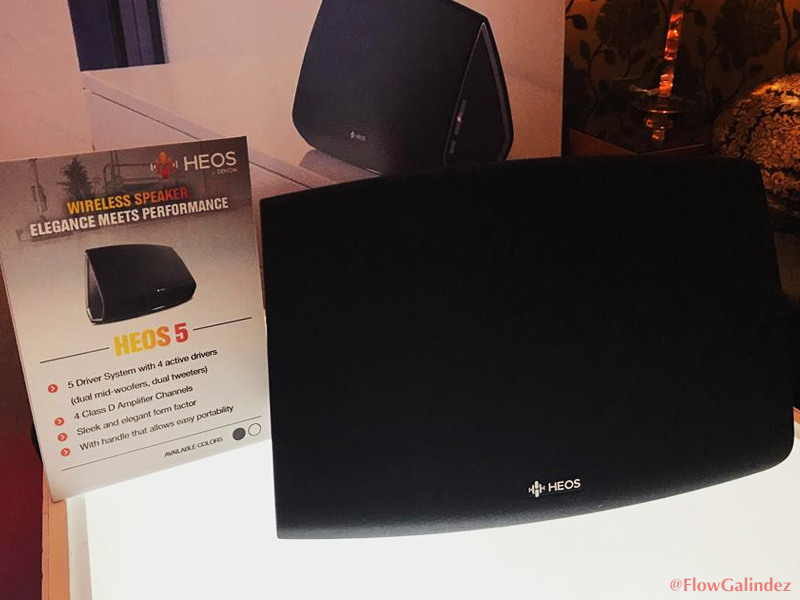 The HEOS 5 is a 5-driver system with 2 custom designed tweeters, and 2 mid-woofers powered by 4 Class D amp channels, along with a passive radiator. It gives absolutely amazing sound from a discreet and stylish powerhouse. It is ideal for medium to large rooms. (Php 29, 500)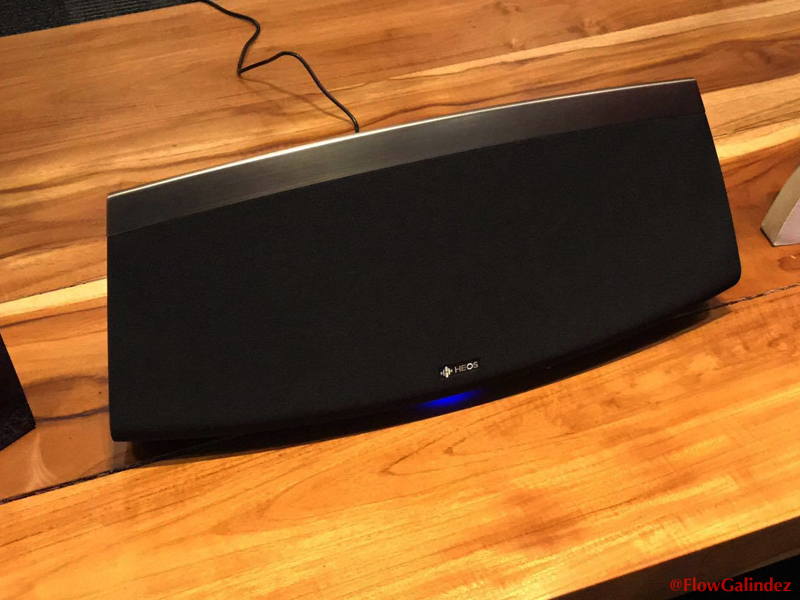 The HEOS 7 is the ultimate in wirless speaker performance! It features 7 drivers including 2 passive radiators, 2 custom tweeters and mid-woofers, and a large subwoofer powered by 5 dedicated class D amplifiers. It is built with rich and genuine materials with a brushed metallic apex for a stylish yet solid build. (Php 38, 500)
Meanwhile the Heos app (U8 Heos App) is working on both via WI-FI and Bluetooth partnered with your favorite music streaming sources like Spotify, Deezer, TuneIn, iHeartRadio, Tidal, Pandora, Mood:Mix, Napster, Sound Cloud and Amazon Music. The app is now available on Amazon Apps, Google Play and App Store. The app works well with iOs devices with iOs 6.0 and up, and Android devices running on Android 4.0 (Ice Cream Sandwich) and up.
Heos by Denon are available in all Beyond Innovations partners including Lazada PH.