Blackbird is one of the straight plays that you don't want to have an intermission in the middle just to maintain that momentum between the characters. The Necessary Theater (TNT) is bringing David Harrower's masterpiece in the Carlos P. Romulo Auditorium from September 1-10 (1,2,3, 8, 9 and 10) with Bart Guingona and Mikkie Bradshaw-Volante playing the roles of Ray and Una, respectively. The 90-minute straight play is directed by Topher Fabregas.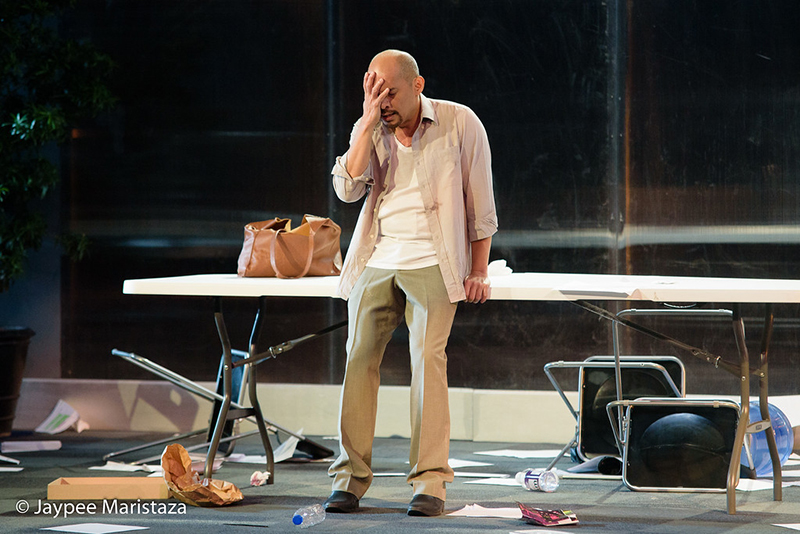 The play is set at the office pantry of Ray, where Una finally found him after they part ways 15 years ago. Blackbird gives three sides on Ray and Una's story: for others, they see Ray as a sex offender who took advantage of Una's innocence who was only 12 years old then. Ray was already 40 years old then. For Ray, it was love but later he needed to leave without explaining Una the reason why. For Una it was love also giving herself to a man who is almost same age of her father, but that love became obsession to find him and wanted to know the truth.
Watching Blackbird is like watching couples fighting on the corner and you are very eager to know every details of their story. From where it rooted and how they will end it. And the set up gives us the feeling of like watching on a rectangular screen watching their dramas and frustrations especially the character of Una, where Mikkie remarkably gives a wonderful interpretation. As for Bart, he did a perfect job in potraying Ray, the way he panic and shifted from one mindset to another trying to escape Una.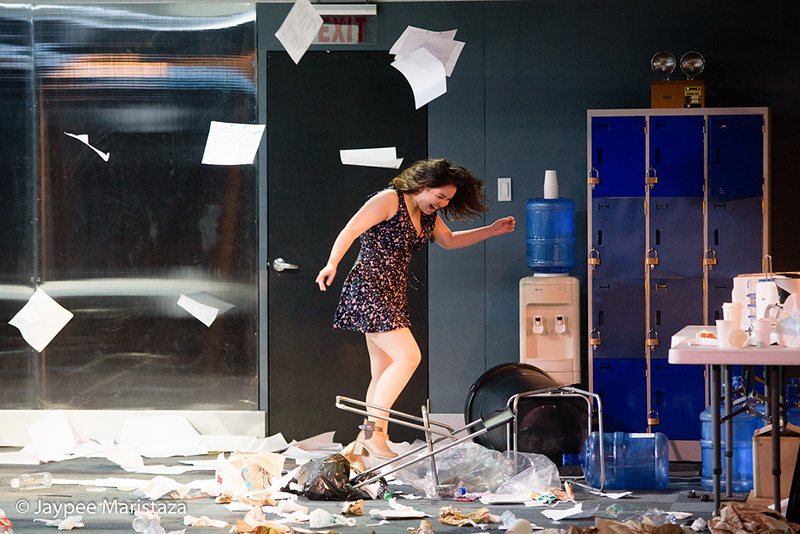 Blackbird is on a limited time only but I hope The Necessary Theater stage it again. Catch them at he Carlos P. Romulo Auditorium at the RCBC Plaza, Makati City from September 1-10 (1,2,3, 8, 9 and 10). Tickets are available via www.TicketWorld.com.ph.